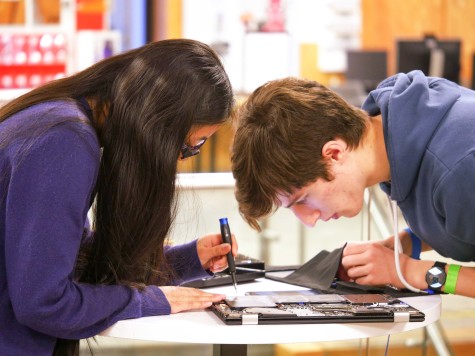 Kushagra Gupta, Opinions Editor

February 19, 2016
HackCWRU returns to campus over Valentine's Day weekend
Mark Patteson, Staff Reporter

October 2, 2015
"Come for an hour. Come for all nine. Come in your PJs. Come in your dapper suit. Or come in your Formal Hoodie. Come to learn about technology," says an announcement for the Case Western Reserve University's Association for Computing Machinery (ACM) fourth annual Link-State Conference. ...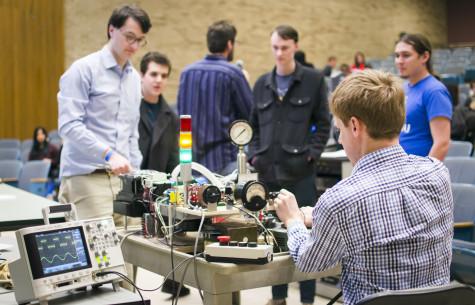 Nardine Taleb, Staff Reporter

February 13, 2015
Hackathon's innovations last weekend were an assorted bunch; an Iron Man Simulator, an app called "Oh" that warns the user if their phone is still on when they approach a classroom, and an image processor that turns 2-D pictures from Google into 3-D models were among the highlights. Though...