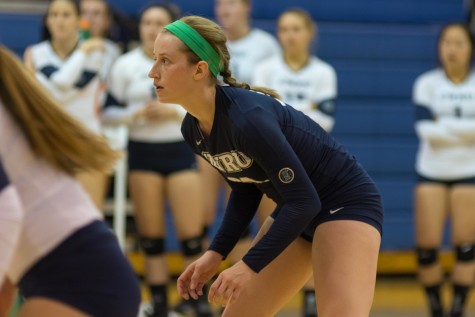 Eddie Kerekes, Staff Reporter

October 2, 2015
The Case Western Reserve University Volleyball Team won all four of their games in the Carnegie Mellon DoubleTree Invitational on Friday, Sept. 25 and Saturday, Sept. 26, defeating Pomona-Pitzer, Brooklyn College, Stevenson and Westminster. Leading the Spartans on the weekend were first-year setter...
Noah Santon, Staff Reporter

April 24, 2015
This past weekend was another in a long series of exciting weekends of our Case Spartans Outdoor Track and Field season. The scene was the 2015 Sparky Adams Invitational in Berea, Ohio and the players consisted of rivals like Baldwin Wallace University and John Carroll University. The ever-heroic Spartan...