Jeniece Montellano, Social Media Editor

February 5, 2016
Elle King claims to be a terrible person. "People always ask me if my songs are true," King told the crowd. "Unfortunately, they are. I'm a terrible person!" Her proclamation was met with screams from the nearly full Cleveland Masonic Auditorium. Originally, the show was scheduled for...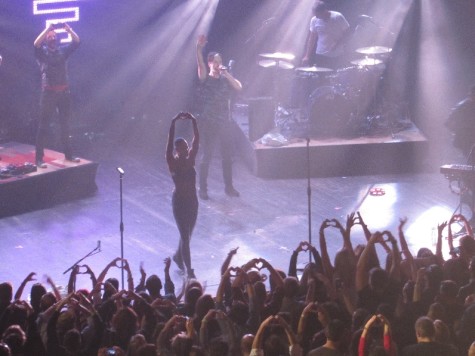 Anne Nickoloff, Arts & Entertainment Editor

November 14, 2014
Singer Noelle Scaggs flung up her arms, fingers touching to form the outline of a heart above her head. Behind her, the massive neon heart, an emblem from the cover of the band's latest album, lit up with a bright white glow. The audience responded with hearts of their own, cheering on Fitz and the...