Elle King rocks Masonic Auditorium
Elle King claims to be a terrible person.
"People always ask me if my songs are true," King told the crowd. "Unfortunately, they are. I'm a terrible person!"
Her proclamation was met with screams from the nearly full Cleveland Masonic Auditorium. Originally, the show was scheduled for the Grog Shop back in November; the popularity of her hit single "Ex's and Oh's" sold out the show, so they decided to change the date and venue.
Opener Horse Thief got the crowd into a groove, with their indie rock songs melding and meshing together, with no real break between the songs. This was in stark contrast to King's entrance, during which she was greeted with cheers before instantly launching into "Jackson," a powerful rock ballad.
King was interactive throughout the entire concert, and frequently spoke to her family or referenced how much she loved them. Her set was punctuated with encouragements to the audience about never apologizing for who they are.
"To be a man would be just fine, I'd only have to worry about my receding hairline," crooned King in "Good to be a Man." Many of her songs focus on the men that have been in her life, and the lyrics are bitingly honest.
At one point, King called out to her grandfather, whom she endearingly calls "Paw Paw," to ask what the next song should be. He responded with "Oh! Darling" and she laughed.
"That's why I love you, Paw Paw," said King. "You have the same favorite song as I do!"
During "Last Damn Night," the lead singer of Horse Thief came out onto the stage with his shirt completely unbuttoned and pantsless. He then proceeded to grind up on all of the band members individually throughout the entire song. Afterwards, he embraced King and she laughed loudly, exclaiming how fun it was to tour with them.
After her last song, she ran off the stage with the band, only to have the crowd cheer continuously until she came back on to sing three encore songs. Her mash-up of her mom's two favorite songs, "Jealous" and "Can't Feel my Face," was flawless, with her raspy, crooning voice nailing the high notes in both songs.
It was a concert filled with life. With King cracking jokes and praising her family, the venue felt a lot more intimate than the massive Masonic Auditorium usually does.
"This night was one for the books, Cleveland!" exclaimed King at the end of her set, perfectly summing up how everyone felt.
Event: Elle King with Horse Thief
Venue: Masonic Auditorium
Date: Jan. 29
Rating: ★★★★½
About the Writer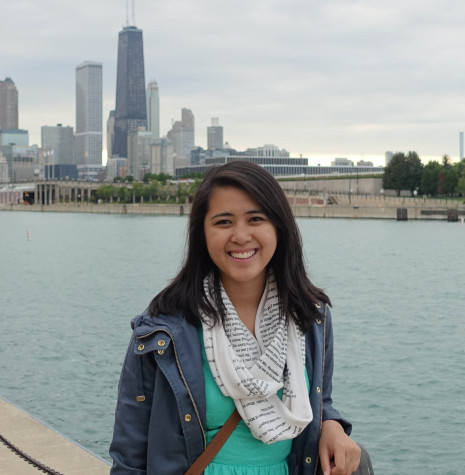 Jeniece Montellano, Social Media Editor
Jeniece Montellano is the social media editor for The Observer and occasionally covers stories for the news and arts and entertainment sections. She has...