Mike Suglio, Staff Reporter

February 19, 2016
Christofer Drew, the bleached blond lead vocalist and guitarist of Never Shout Never, walked onto the stage of the House of Blues Cleveland with a half empty bottle of wine. After taking a sip from the bottle he proudly explained that today was his 25th birthday. The sea of young girls roared with...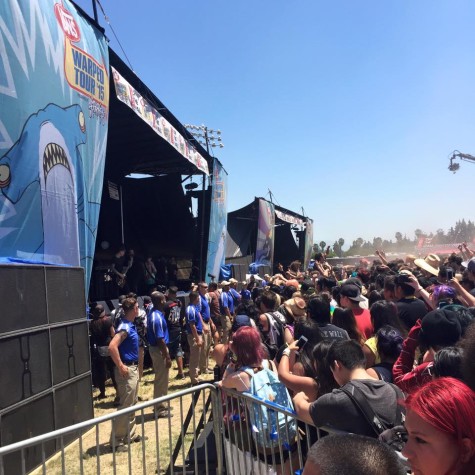 Anne Nickoloff, Director of Print

July 21, 2015
As always, Warped Tour is bringing a variety of bands to Blossom Music Center; a perfect blend of nostalgia and new. On Thursday, July 23, hordes of festival-goers will stream into the gates of the Blossom fairgrounds for the day of music. Here are five bands that shouldn't be missed: 1. Si...