Sierra Cotton, Staff Reporter

November 4, 2016
On Saturday, Oct. 29, Case Western Reserve University's Taiwanese American Student Association (TASA) hosted their second annual Night Market. The night market was modeled after the Shilin Night Market, the largest night market in Taipei, Taiwan. According to the group: "Night markets are open-air m...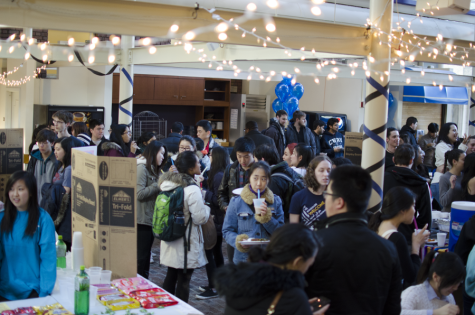 Anne Nickoloff, Arts & Entertainment Editor

April 3, 2015
This past Saturday, March 28, Thwing Center's atrium transformed into a market of different foods and stores at World Expo: Night Market, the first collaborative event between cultural groups. Though this was the first time the event has occurred, President and founder of The International and Multicultural...