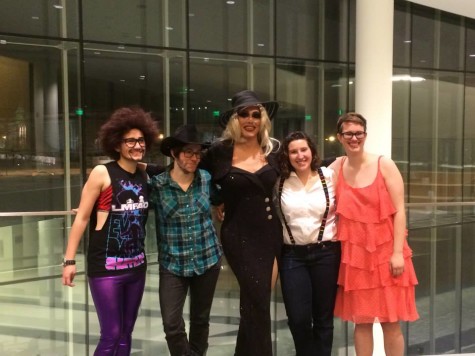 Sierra Cotton, Staff Reporter

February 5, 2016
When people think of a drag ball, they might imagine members of the transgender community getting dolled up and putting on a show. But the event is much more than that, and Spectrum's CWRU Drag Ball plans to challenge this misconception. Taking place on Feb. 12 from 5 p.m.-11 p.m. in the The Kelvin...
Temi Omilabu, Staff Reporter

February 13, 2015
Spectrum, the LGBTQA+ Allies student group, will be embracing the culture of drag on Feb. 20 at the Drag Ball. A little known fact about drag is that it actually stems from fourth century B.C. Athens, where it was a common punishment for those who refused to conform to their societal gender roles....