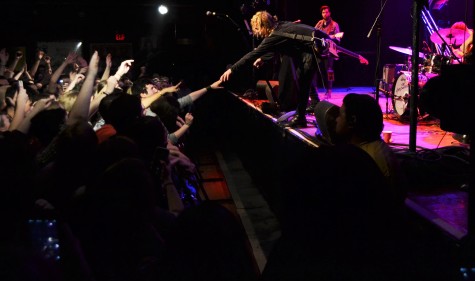 Anne Nickoloff, Arts & Entertainment Editor

April 9, 2015
At the Cleveland House of Blues last Friday, April 3, lines of face-painted teens and 20-somethings stood in line in a light Cleveland drizzle, waiting to get inside for a sold-out show featuring Walk the Moon and opener The Griswolds. Some face paint was smudged, some remained intact. Everyone squeezed...
Anne Nickoloff, Arts & Entertainment Editor

March 27, 2015
Walk the Moon is known for its wild fanbase, who show up in hordes, faces painted, for the band's shows all around the world. But Walk the Moon's sheer amount of sold-out shows is still pretty astounding. As of press time, the next 10 Walk the Moon concerts were sold out, including the ninth...