Taylor Gladys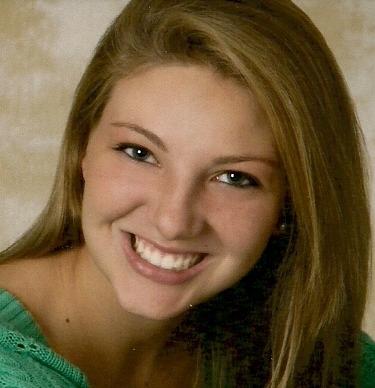 Year: Third
Major: Biochemistry
Hometown: Pittsburgh, Pa.
What is your biggest goal for USG in the 2014-2015 Academic Year?
I am committed to seeing USG increase accessibility and transparency to students, develop better communication and collaboration skills when dealing with administration and establish a culture of organizational follow-through. I would like to improve USG so that it can more effectively foster positive change in our campus community.
Other campus positions outside of USG: 
Vice President – Orthodox Christian Fellowship, Orientation Leader (3 years), Tour Guide, Biochemistry Research
Prior USG experience / initiatives undertaken
Vice President of Student Life (2013-2014), Chief Judicial Officer (2012-2013), Freshman Representative (2011-2012). Initiatives include working on gathering student input on the repurposing of Thwing and student input into the Tinkham Veale University Center, working with Student Life Committee members on the Tobacco Free Policy, improving the feedback and prediction systems for the Greenies, collecting student feedback on University Health Services, accountability within USG and restructuring of the funding bylaws, regaining student access to a newspaper readership program that was cut, working on an intergovernmental committee that advocated for the improvement of the university's athletic facilities
What is the biggest issue you see your position having to face? How do you specifically plan on tackling it?
While I may not know what specific issues the office of President will have to face next year, I think the toughest part of this position will be to try to balance being a representative of all students on campus. We are a diverse community with different values and opinions and I think it may be difficult to synthesize all of these opinions into one student voice. However, it is a challenge I look forward to. I will do everything possible to be accessible to students and to be firm with administration when conveying these student opinions. Whether that is coming to a consensus on the Tobacco Free Policy or navigating the campus culture change that will occur with the opening of the Tinkham Veale University Center, I know that student satisfaction determines the success of the university, and I will ensure that the administrators I work with will know that as well.
Only 32 percent of student group funding requests were filled due to money constraints. How do you plan on addressing this issue? Do you have any ideas to rework the funding process?
Now that the new funding bylaws have been in place for a year, the time has come to re-evaluate them. In terms of funding more requests, the current President of USG along with the VP of Finance have already requested to increase the USG allocation of the Student Activities Fee by $20,000, all of which would go directly to funding our groups. Additionally, we could examine the utilization of the automatic allocation and whether or not groups find it useful. Furthermore, I would also like to increase group support. This would involve education about other resources that are available to students such as cosponsorships for large events or campus resources that may be more cost-effective. Finally, I would look into creating a simple post-event evaluation process that could help USG confirm that the allocated funds were used in ways that most benefited students. Ultimately, I would like to see such an impactful decision be made in collaboration with the future Vice President of Finance and the groups that the funding serves.Public universities in Ohio were asked to go totally smoke-free.
What role does USG play in the campus community? Moving forward, where specifically should USG focus its efforts?
Within the Case Western campus community, I think USG plays the pivotal role of being the student body's most significant advocate. Whether that entails amplifying the student voice to administration or empowering the rest of campus to hold events that better the community, USG is here to realize that.
Moving forward, I think that USG should focus on bettering itself in both of those aspects. This past year, I think we improved on strengthening ties with administration as well as being more engaged with our student groups. However, there will always be room for improvement. With administration, I think we need to specifically focus on asserting the value of the student voice to administrators so that they instinctively consider student input when making decisions. Moreover, I would like to see USG work on more timely and effective communication when interacting with USG recognized organizations.