Taylor Swift's "folklore" is the album no one knew they needed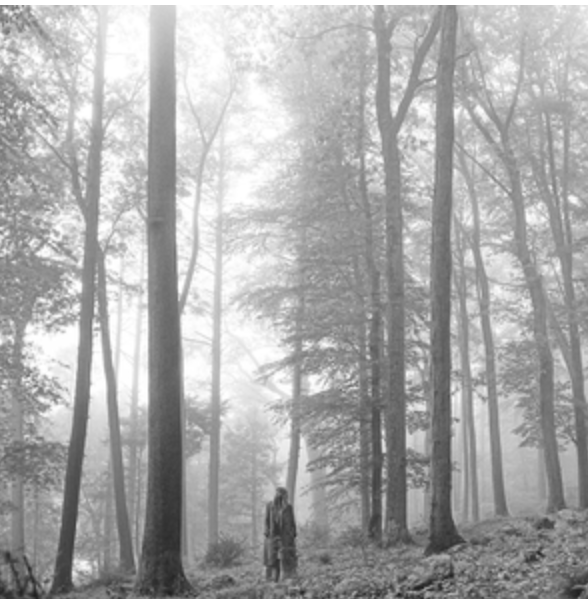 On July 24, Taylor Swift released her surprise eighth studio album "folklore," which has just reached its fifth week at No. 1 on the Billboard 200 album charts. To date, the album has reached over 1.2 million in album-equivalent sales. A resounding success, "folklore" can easily be deemed as Swift's "indie" album, a successful deviation from her typical musical style, and is filled with songs of pure emotion, love and fictional storytelling.  
The album itself is packed with 16 tracks, all of which are somewhat lengthy and emotionally dense. To help create this new alternative pop-folk album, Swift collaborated with two folk legends, Bon Iver and The National's Aaron Dessner. This new direction was a major shift from her previous pop album, "Lover," which was released just 11 months prior. 
The heart of "folklore" lays within its storytelling. As noted in an advance statement about the lyrical content, Swift explains, "I found myself not only writing my own stories, but also writing about or from the perspective of people I've never met, people I've known, or those I wish I hadn't." 
She continued to say: "The lines between fantasy and reality blur and the boundaries between truth and fiction become almost indiscernible."  
These elements can be seen in multiple songs such as "The Last American Dynasty," where she tells the story about socialite Rebekah Harkness, "Epiphany," where she sings about her grandfather, and in "My Tears Ricochet," where she explains a failed love by using funeral imagery. 
In addition, many of her songs focus on an entanglement of certain stories, but from different perspectives. In her notes, she explains, "There's a collection of three songs I refer to as The Teenage Love Triangle. These three songs explore a love triangle from all three people's perspectives at different times in their lives." 
Many fans speculate these three songs to be "Betty," "Cardigan" and "August," as each of these songs encompass elements of the harsh features of love and heartache. 
Overall, "folklore" places less emphasis on Swift's own life and the gossip that surrounds it compared to previous albums, focusing instead on pure songwriting and storytelling. The songs are powerful, thought-provoking and in many ways comforting. The music plays a big role in this album, as it adds to the enchanting and almost haunting vibes. While the lyrics in "folklore" are still just as strong as past albums, her music brings the lyrics and stories to life, and ultimately makes "folklore" the alternative pop-folk album it's meant to be.  
The introspection Swift conveys in "folklore" shows a new side of her, and highlights her depth as a musician. The tracks are raw, revealing and vulnerable. Her talent for storytelling shines through and offers a new dimension that we haven't seen from her in a while. All of these elements perfectly complement one another and, as a result, produce one of the best albums of Swift's career.
Album Rating: 10/10