TEDx prepares for first campus conference
On Dec. 3, TEDxCWRU will be hosting "Breaking Ground," its fittingly-named debut conference as a TED-affiliated student group. The organization, started last year by current President Cian Desai, is Case Western Reserve University's first foray into the world of TED Talks.
TED, which stands for "Technology, Entertainment, Design," is a media company that was founded in 1984 as a conference committed to its current slogan, "ideas worth spreading." Today, the organization hosts an annual conference in Vancouver, Canada and posts talks online for free. Collectively their videos have been watched over one billion times, and they've had talks around the globe. The organization also distributes presentations held at TEDx events, the "X" indicating that the event is independently organized.
The "Breaking Ground" event will be held on Dec. 2 in the Tinkham Veale University Center Ballroom. The theme of the event is "groundbreaking firsts", which is reflected in the slate of speakers the club has lined up.
Dr. Glenn Starkman
The first speaker is Dr. Glenn Starkman, a professor of physics and astronomy at CWRU. Dr. Starkman's lecture will be on the existence, necessity and potential usefulness of dark matter, as well as where it might be found. Starkman has previously presented at a TEDx event in Cleveland in 2015.
Tres Roeder
Following Dr. Starkman is Shaker Heights City Councilman Tres Roeder. Roeder calls himself a "change agent" and will be speaking about his experience with what he calls "change management." He will also be talking about how to apply the lessons from his book, "A Sixth Sense for Project Management," to college students as they prepare to enter the labor force.
Efstathios (Stathis) Karathanasis
The third speaker is Efstathios (Stathis) Karathanasis, an Associate Professor of Biomedical Engineering and Radiology at the CWRU School of Medicine. Dr. Karathanasis is the Associate Chair of the School of Medicine component of the Biomedical Engineering Department. He came to CWRU after completing a postdoctoral fellowship at Georgia Institute of Technology, where he studied imagining nanoprobes and their use in monitoring cancer therapies. His presentation will be an overview on nanotechnology and its potential impact on cancer treatment in the future.
Nick Maccarone
Following Dr. Karathanasis will be actor, filmmaker and author Nick Maccarone. Maccarone is a graduate of Columbia University's School of the Arts and has appeared in "Scandal," "Law & Order: Special Victims Unit," "Elementary" and "Unforgettable." Maccarone's presentation is part of his series of appearances focusing on what he calls "The 4 Truths of Creating Your Own Opportunities."
The fifth and final speaker will be Felipe Gomez del Campo. The promotional materials released by TEDxCWRU describe del Campo as "an inventor, entrepreneur and recent alum and current graduate student of Case Western Reserve University." Del Campo turned his high school science fair project about experimenting with how flames interact with electric fields to demonstrate how plasma could help jets use their fuel more efficiently. This turned into a start up, FGC Plasma Solutions, that has the technological potential to save U.S. airlines 600 million dollars annually in fuel costs. Del Campo will be presenting on how he applied lessons learned on the CWRU swim team to entrepreneurship.
For more information about this event, students can visit the group's website.
About the Writer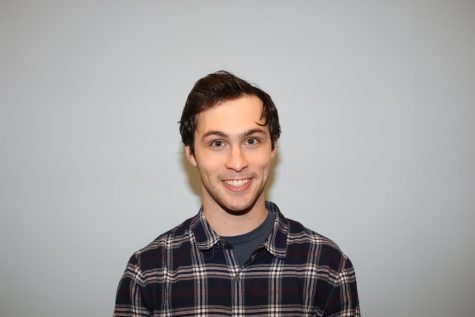 Henry Bendon, Staff Reporter
Henry Bendon is a fourth-year political science major who has been writing and taking photos for the Observer since the fall of 2016. In his time with...