The Cleveland Pickle Fest: A pickle-lover's dream
On Saturday, Sept. 17, pickle lovers across Cleveland gathered for the fourth annual Cleveland Pickle Fest, with music, pickles and so much more. This event had a little something for everyone—even those of us who are not avid pickle connoisseurs—featuring vendors of all kinds, food trucks, live music and even a pickle-eating contest. As someone who casually enjoys pickles, I attended the event with few expectations, mostly hoping for some good food. I certainly wasn't expecting such an enthusiastic turnout for the event, as people arrived in pickle costumes complete with green face paint. And with an attendance of about 16,000 people for their first festival, it was almost guaranteed that people would be crowded around this year to try some of the delicious pickles. People seemed to have a genuine love for the festival and pickles in general. 
The weather during the festival was absolutely gorgeous, and the outdoor park setting definitely contributed to the overall atmosphere of the event. It truly was the perfect day to lie in the grass and gorge myself on some sliced bread and butter pickles. The live music—although at times reminding me of a dad's cover band—was actually pretty good and allowed several bands to showcase their talents. Attendees brought lawn chairs and sat in front of the stage to really enjoy the music—I settled for a spot on the vibrant grass. People were mingling, discussing their favorite pickled treats, playing with pets, sipping pickle beer and enjoying the vibe of the festival. Although the lines were fairly long for all of the vendors and food trucks, there was no shortage of entertainment while you waited, from conversing with your neighbor to listening to the live music. 
The food was definitely the star of the show and surely the reason for such an incredible attendance. The event wasn't just limited to your traditional pickles, though there was certainly no shortage of those. Several local vendors attended the event to sell their Cleveland-brewed pickles, from pickles-on-a-stick to containers of sliced pickles with different flavors and spices. These weren't just your average dill pickles either, and the ones from the grocery store stood no chance next to these Cleveland originals. My personal favorite was either the bread and butter pickles—my usual go-to—or the spicy garlic dill. I downed about two half containers of these pickles right there on the grass. Some of the options were definitely for more adventurous pickle lovers, from pickle popsicles to barbeque pulled pork pickle mac 'n' cheese. One vendor was even selling pickle boba and pickle slushies, which consisted of blending several whole pickles together. Unfortunately, I was not as brave or committed as some of the other festival attendees, and I strayed away from these unique pickle renditions, sticking to the familiar slices. That's not to say that these options didn't have their fair share of patrons, as I saw several people walking around and enjoying these unique pickle options, but for those of us who were just looking for a good bite, there were a ton of options for non-pickle related food that surely didn't disappoint.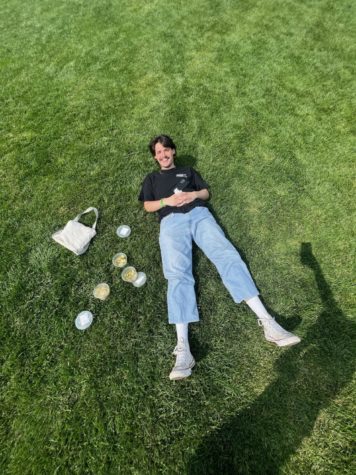 While I did enjoy the event, I think the novelty of it wore off quickly. Maybe it was the exorbitant amount of pickles that I consumed or just being in the sun for too long, but the event wasn't something I could have attended for an entire day. Personally, the theme of pickles doesn't lend itself to an all-day event. It was definitely a good time, and in no way do I intend to discount that, but my heart just wasn't dedicated to the pickles like some other patrons. The festival was a great way to get outside and enjoy some of the last bits of summer weather, consume good food and make a few new friends, whether human or pet. Unfortunately, the festival is only held once a year, so those interested will have to wait until next year to sink their teeth into some Cleveland pickles. But if you're looking for something to do with your friends, even as a casual pickle enjoyer, I definitely recommend checking out the Cleveland Pickle Fest.