The Observer takes on walk-up songs
With all the talk of playlists around the office, The Observer staff wanted to get in on the fun so we chose our own walk-up songs. Both this list and the softball one will be available online. Enjoy.
Madison Avolio, News Designer
B.o.B, "Violence"
I didn't choose it because the title related to anything, I chose the song because I have been on a Jon Bellion binge. I also really like the beat and flow of the lyrics.
Shounak Bose, Web Editor
Kanye West, "Champion"
"Champion" is one of my favorite pump-up songs that I listen to before tests. It's also from my favorite Kanye album, "Graduation."
Alex Clarke, Arts and Entertainment Editor
Bubba Sparxxx, "Ms. New Booty"
Just for the "lolz."
Noah Crowley, Staff Reporter
Bruno Mars, "The Lazy Song"
I chose Bruno Mars' "The Lazy Song" because it reflects my constant desire to just relax. Additionally, this song feels extremely ironic for a walk-up song, which I think would be fun to laugh about as I walk up for my at bat.
Shivalika Keni, Copy Editor
Future, "Comin' Out Strong"
I am a huge fan of Future and The Weeknd, who features on this track, and this song is one of my favorites from "HNDRXX." This song talks about how to deal with haters.
Eddie Kerekes, Sports Editor
Flo Rida, "My House"
The piano hook is very catchy and the whole song just gets me pumped. Plus, nothing better than playing a song called "My House" when your team is trying to defend its home field.
Taylor Moran, Executive Editor
OneRepublic, "Everybody Loves Me"
I know this isn't exactly true. But if I played a "bat-and-ball" sport then I would totally be a cleanup hitter so this would be true.
Sarah Parr, Social Media Editor
Robbie Rotten, "We Are Number One" (from the TV show "LazyTown")
We. Are. Number One.
Ben Resnick, Staff Reporter
Wiz Khalifa, "Work Hard, Play Hard"
I chose the song "Work Hard, Play Hard" because that is a good way to live life.
Jack Webb, Advertising Manager
Future, "Mask Off"
There is something about the subtle flute in the background of this song that gets me going like no other. Pair it with Future's melodic bars and you've got the song of the century.
About the Writer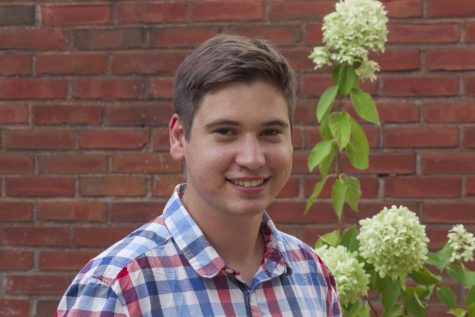 Eddie Kerekes, Executive Editor
Eddie Kerekes is in his fourth year studying chemical engineering while also pursuing a minor in German. He serves as the executive editor. Previous roles...