The Spartan Challenge Rewards Great Entrepreneurial Minds
The Spartan Challenge Entrepreneurial Competition, one of Case Western Reserve University's entrepreneurship platforms, announced its winners on April 7. The Observer sat down with all of the teams to get to know them better, ask them fun questions, and witness the passion that drives them.
Xyla Foxlin, Case Western Reserve University, Parihug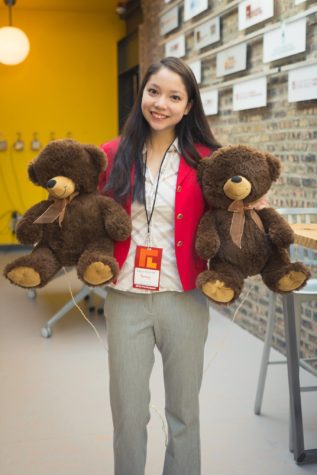 You've probably heard of second-year student Xyla Foxlin's name around campus as CEO of her adored company, Parihug, which allows loved ones to hug each other through a teddy bear, even when they're miles away.
The Spartan Challenge was another platform where Foxlin and Dominic Montante, a Cleveland Institute of Art student and Parihug's industrial designer showcased their product and won first place as a result.
How did this whole company even start?
"It's like we tripped and fell into entrepreneurship," said Foxlin. "It was a complete accident." Her and her former co-founder and high school student Harshita Gupta caught the eye of the 1517 Fund, which led to a launch in their product and company.
But that background information has been retold several times in other articles. What about entrepreneurship that we don't know?
"The secret to entrepreneurship is just mastering undereye concealer," Foxlin said, with a laugh. "Makes your look put together. In reality, you're usually a mess." Some nights, she said, she is up at 6 AM, completing homework or projects or pushing her company forward.
"Everything is down to you," Foxlin continued. And the entrepreneurship lifestyle is unpredictable, she explained. "You don't know if you'll even have a company in two weeks."
Despite the exhaustion, Foxlin finds the entrepreneurship experience thrilling. She takes it in strides, day-by-day.
After the Spartan Challenge, Parihug competed in the Saint-Gobain competition, a student design competition here at CWRU that pairs business with design, and LaunchTown, an entrepreneurship competition meant to lift Northeast Ohio's college students.
And during all of this, Foxlin is picking up an art minor, because she loves art. She's also hoping to finish her pilot's license one day, because her number one dream growing up was to become a pilot.
Any advice to aspiring entrepreneurs?
"Don't let the media and attention get to you," Foxlin said. Because, at the end of the day, "It's down to you and your work."
Dominic Montante, Cleveland Institute of Art, Parihug
Cleveland Institute of Art student Dominic Montante joined the Parihug team after hearing that they were looking for an industrial designer a couple of months after the startup launched.
Experiencing a long-distance relationship himself, Montante jumped at the opportunity to create the graphics, branding and product of the Parihug bear.
"It's a project that personally interested me," Montante said. "And I guess I'm also able to design cute things fairly well," he joked.
His passion for designing started at a young age. When all the other kids in class were drawing trees or families, "I was thinking, oh, I'm going to draw consumer products and vehicles," Montante explained excitedly.
His passion for design carries over in the advice he gave for aspiring entrepreneurs. "Be sensitive to design," Montante said. "What it really comes down to is the consumer's experience with the product and that's what's going to make it successful."
Ryan Cleary, Case Western Reserve University, ModSense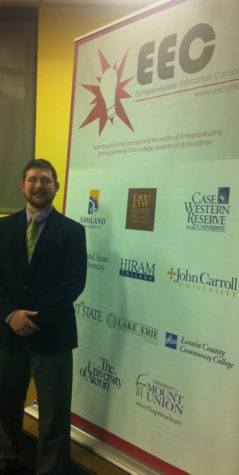 Fourth-year student Ryan Cleary and founder of ModSense is on the Student Executive Council, treasurer of the University Media Board, outgoing captain and former treasurer of the university's quidditch team, a writer for the Observer, and a research assistant at the economics department, just among other things.
"I had all that free time on my hands so I thought, let's start a company!" Cleary joked.
But he did it, and was recognized as the second-place winner of Spartan Challenge for his idea: a modular motion-sensing streetlight system.
The potential company's birth happened when Cleary was walking late at night and realized that, even though the streets were completely empty of cars, all the streetlights were running nonstop.
As an economics major (one of Cleary's majors), Cleary can lay it out for us all in numbers: There are 35 million streetlights in the United States. They release carbon emission of about 2.6 million cars – every night. This costs taxpayers billions of dollars.
Once he heard of the Spartan Challenge, he pitched the idea. Now, for him, it's all about constructing a prototype and running some tests, along with some friends that have the necessary engineering background.
What is it like to be a senior with all of this going on?
"I am not so ready for this," he said, with a laugh, talking about getting ready for the real world. He still hopes to be a consultant one day, as that was his original plan. But it's no surprise that he's dipped his toes in a start-up already – his family has been involved with franchises. It's a family thing to take an idea and "run with it."
In addition to pursuing his company, other plans for the future include travelling, reading and participating in triathlons. Despite the fact that Cleary does so much, he sees everything he does with equal importance.
"You don't get anywhere in life without taking some risks," Cleary said. "There are so many little decisions you take, but you never know which one will make a huge difference."
Marven Cantave, Case Western Reserve University, SuperGoodEats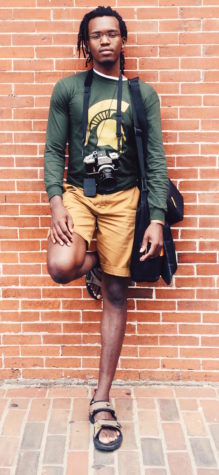 Food doesn't have to be expensive to be healthy. This was something that the third-place winner Marven Cantave recognized, which sparked the creation of his non-profit SuperGoodEats. As a fifth year student at Case, Cantave hopes to reach nutrition at the street-vending level, selling healthy, good-priced food that is familiar to people.
"People have tastes that they are familiar with and that they like," Cantave said. He calls himself an "amateur" cook, but he cooks for himself almost every day and plans on creating the recipes for his company himself. Whether it's brussels sprouts or meatballs, he believes that he could add a little twist to the food and still make it tasty.
"I want to be a part of this wave that's realizing how important food and nutrition is and doing something about it," Cantave said. This is what drove him to pitching his idea to the Spartan Cha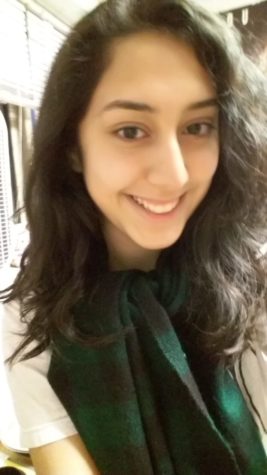 llenge, after hearing about it from Jo Levine, Assistant Director of State Grants at the Office of University Financial Aid.
Cantave also credits his mentors, James Swain, associate professor in the Department of Nutrition and program director of the Didactic Program in Dietetics, and Laura Marshall, Senior Business Director of Industrial Education Programs and Entrepreneurial Projects. With their mentorship, he hopes to use SuperGoodEats to give back to other people.
With food carts that will be developed by second-year student Nurahn Abouzahra, product development experience from Swain, and business support by Marshall, individuals from different cities can sell food that Cantave makes and also produce a profit for themselves.
"It's not just about making money," Cantave said. "It's a movement."
Michael Rosenfield and Israel Hill, Case Western Reserve University, Noteworthy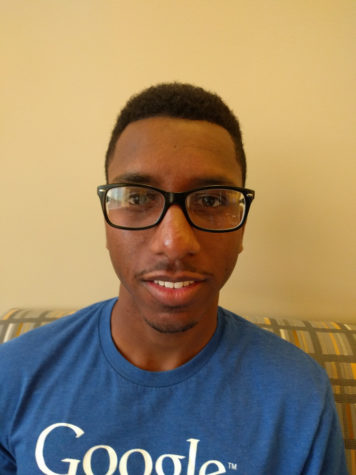 Third-year students Michael Rosenfield and Israel Hill also won third-place for their idea, Noteworthy, an application that helps students share their class notes. The app will take photos of the notes, scan them and, like Rosenfield puts it, "democratize" them.
The inspiration for Rosenfield's and Hill's "spur of the moment" idea was found right here at Case Western Reserve University when the two students realized that classmates usually watched MediaVision after lectures. Some notes seemed more important than others – something that Noteworthy recognizes, as well. At the University of Michigan Hackathon, the Rosenfield and Hill dived into making this idea a reality.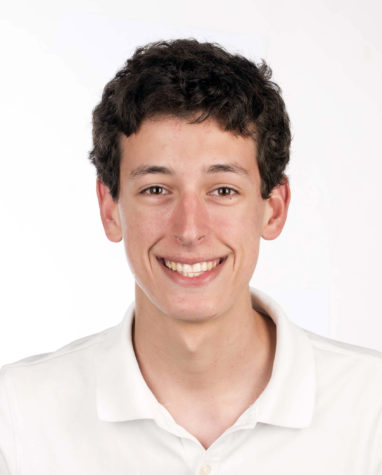 "It's been fun," said Rosenfield, when asked about their experience. The two friends met freshman year when they lived in the same dorm and formed a bond over their computer science background. Now, they're looking into turning this app into a potential start-up.
One obstacle for them was the business aspect of the start-up. Rosenfield explained that it's almost like two mindsets – the business side and the creation side.
Another obstacle? "Exhaustion," Hill said, laughing. When they were preparing for the Spartan Challenge, every downtime they had was taken over by working on their app and business plan.
But despite the exhaustion, the two friends have a lot of faith in their app.
Advice they'd pass on?
"Use your resources," said Rosenfield. "But don't be bound by them."