Cleveland theater preview
Fall is the prime time to experience live theater in Cleveland, but having too many choices can be overwhelming. We're here to help you narrow down that list based on your interests and wallet.
You like: Swearing
Show: "The Motherfucker with the Hat"
Where: Eldred Theater
Performance Dates: Oct. 30 and 31 (7 p.m.)
Price: Free
Like any good argument, the ones that happen in this production include swearing, accusations of infidelity and philosophical reflection. The play follows a rocky relationship using just as much foul language as the title implies, so think twice about bringing your little brother. But in a show starring a former drug dealer with a gun and a baseball bat, anything else would be sugar coating it.
You like: Blind Dates
Show: "First Date: The Musical"
Performance Dates: Oct. 22-24
Where: Carlton Commons
Price: $5-10
Well okay, no one likes blind dates. But in "First Date: The Musical," a blind date makes for great comedy, and the audience gets a look inside the mind of each anxious participant. Exes, friends and family members intrude to heighten the tension, but funny songs offer relief. Will the couple hit it off, or will this be just another disastrous first date?
You like: Witches
Show: "The Crucible"
Performance Dates: Oct. 23-Nov. 8
Where: Outcalt Theater
Price: $15-90
There may not be real witches in this American classic, but what could fill you with more horror than the idea of your entire community turning against you? If the answer to that question includes hangings or being crushed to death with stones, this play includes those, too. Although Arthur Miller wrote "The Crucible" as an allegory for the 1950s Red Scare, many of its lessons ring true today.
You like: Clowns
Show: "Tall Skinny Cruel Cruel Boys"
Performance Dates: Oct. 29-Nov. 14 (8 p.m.)
Where: Near West Lofts
Price: $10-20
Written by a Cleveland native, this play follows a children's clown with a dark personal life. Brandy has strange friends, a clown rival and a monster under her bed. Performed by the Theater Ninjas, who call themselves the "food truck of Cleveland theater," this show has a lot to offer audience members who enjoy dark comedy, children's birthday parties and self-destruction.
About the Contributor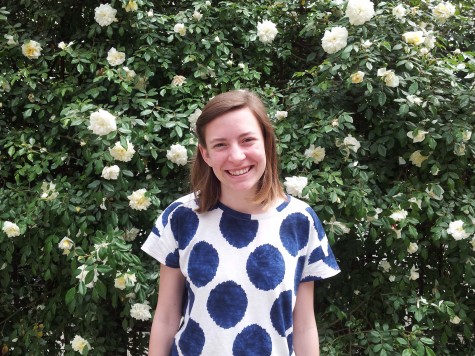 Ellie Rambo, Arts & Entertainment Editor
Ellie Rambo is the arts and entertainment editor for The Observer. She is a senior English and Cognitive Science major, and a minor in Russian. Ellie has...