Thrice comes to Cleveland for first album in three years
Post-hardcore pioneers Thrice are taking their heavy, sophisticated sound to the Agora Theater & Ballroom in Cleveland this Saturday at 8 p.m. The show is part of a nationwide tour, co-headlined with Circa Survive, supporting their record "To Be Everywhere Is To Be Nowhere," which was released at the end of May last year.
The tour kicked off on Nov. 2. The album, Thrice's first after a three-year hiatus, features the band expanding into new directions, especially lyrically. While their early projects often focused on literary themes, "To Be Everywhere is To Be Nowhere" has an active political consciousness.
"Whistleblower" is a tribute to Edward Snowden, the former National Security Agency (NSA) employee who achieved fame for releasing documents showing the extent of the NSA's spying on American citizens.
"Death from Above" features lead vocalist Dustin Kensrue singing from the perspective of a U.S. military drone operator. Kensrues' character is experiencing a crisis of consciousness stemming from his actions, screaming with agony: "I am never sure who I am killing." The band uses a quiet-loud dynamic to increase tension. The verses are based on an arpeggiated guitar line while the chorus features heavy distortion, and pounding drums from drummer Riley Breckenridge.
Their political bent on this album is welcome, and shows how the band has matured during their hiatus. Thrice works best when the energy is high, on cuts like the aforementioned "Death from Above."
"The Window" is another example of the group at its best, featuring a dark guitar melody weaving through hard hitting tribal-sounding percussion. Slower songs like album closer "Salt and Shadow," featuring a large amount of electronic atmospherics, are not as effective and seem to drag behind the more energetic pieces. It is impressive how even after 19 years the band still has fresh things to say.
Because "To Be Everywhere Is To Be Nowhere" is over a year old, the group is breaking out their entire discography for the tour, and fans will have a chance to hear songs from their two decades-worth of material.
Thrice is touring with three other groups, including post-hardcore group Balance and Composure and prog-rock outfit Circa Survive, whose seventh album "The Amulet" was released earlier this year. The mostly instrumental group Chon rounds out the show. Chon's brand of upbeat jazz influenced prog should offer a nice contrast to the darker sounds of Thrice.
Tickets are currently on sale.
About the Writer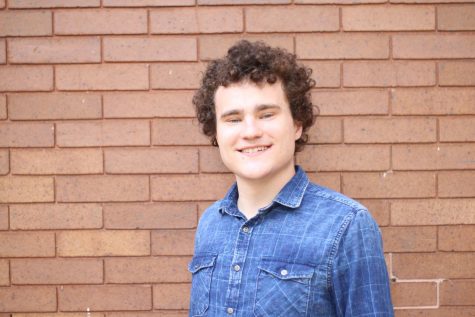 Matt Hooke, Executive Editor
Matt Hooke, The Observer's executive editor, is a fourth-year student studying English. This is his first year as executive editor after spending time...