Tinkham Veale University Center construction on schedule
Over this summer, construction of the new Tinkham Veale University Center has proceeded as planned. The exterior glass of the building has been put in place, allowing construction on interior framing and finishes to begin.
The project is currently under budget. Stephen M. Campbell, vice president for campus planning and facilities management, reports that the work is supposed to be finished by April of 2014. Then, the university will install furniture, AV and IT equipment, before the center opens by mid-August of 2014.
"We're excited that this student facility is nearing completion," Campbell noted. "We continue to develop features of the Center, like the two-story interactive media wall, to enhance the student experience."
No changes have been made over the summer that would significantly affect the accessibility of the campus. The temporary walkway behind Thwing will still be in use until construction is completed.
The Tinkham Veale University Center began construction in 2012. The construction of the 82,000 square-foot building was expected to cost $50 million.
The center will include meeting spaces, classrooms, dining areas, and a 9,000-square foot ballroom. It will replace the Thwing Student Center as the home of many of CWRU's 160 student organizations.
One of the priorities for the university was to make sure that the new center was as green as possible. The center is designed to meet LEED Silver Standards, which are a set of guidelines put out by the U.S. Green Building Council to promote environmentally friendly construction practices. The center will have windows on all sides, allowing natural lighting, as well as a roof that absorbs rainwater.
The university has installed a webcam on top of the Kelvin Smith Library, which people can use to track the progress of the University Center online. There is also a virtual walkthrough of the finished product on the university's website.
About the Writer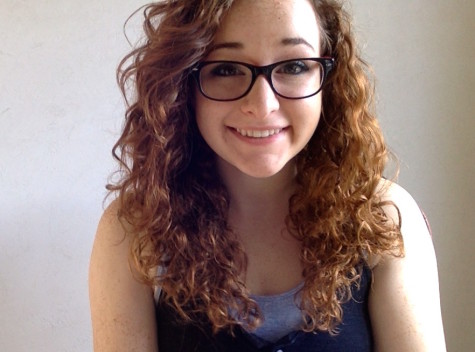 Julia Bianco, Director of Web and Multimedia
Julia Bianco is a senior cognitive science and political science student currently working as The Obsever's Director of Web and Multimedia. She has...