Tobacco-free policy open to student input
When the Faculty Senate voted to make campus tobacco-free in November of this year, many students objected, feeling their perspectives had been overlooked. Now, the Undergraduate Student Government (USG) is holding an open forum and a referendum to put student voice back into the conversation.
On Friday, April 1, at 12:30 p.m. in Strosacker Auditorium, USG will be hosting an open forum on the issue. The event will include presentations on both sides of the proposed policy by Medical Director Elizabeth Click and students on the USG Tobacco Free Sub-Committee. Following those, there will be an open microphone for students to voice and debate their opinions.
An official USG referendum on the policy will then be sent out with the USG election ballots to gather student opinion to bring to the Board of Trustees before they make their final decision. According to Sub-Committee Co-Chair Andrew Thompson, this will likely be students' last chance to be heard on this issue before it is settled.
"The idea is that this will be the end-all be-all," said Thompson.
Currently, the proposal on the table is nearly identical to the one voted on by the Faculty Senate earlier in the year. It would ban all forms of tobacco (cigarettes, e-cigarettes and smokeless tobacco products) on land owned or operated by Case Western Reserve University.
In past discussion of this issue, enforcement has been one notable unsolved issue. In the sub-committee's proposal draft, it says that compliance "is the responsibility of all members of the CWRU community" and that CWRU community members should inform smokers of the policy and ask that they stop.
Both the tobacco products covered by the policy and the means of enforcement will be covered by questions in the referendum, to allow students to give input into specific facets of the policy.
In the past, there has been some informal student feedback on this policy. At the end of last year's online USG election ballot, there was a poll that asked simply whether the university should be tobacco free, without listing any more details on a plan for how that would be achieved. Slightly over 50 percent of the student body voted in favor of a tobacco-free campus.
"To say that students support tobacco-free is a misnomer, given that they did not know what it was at the time, because nobody did," said Thompson.
He and the rest of the sub-committee want to make sure that students are able to make an informed decision this time around, and the Board of Trustees has delayed their decision in order to help facilitate that.
"The board has been very good about giving us ample time to get student input," said Thompson.
USG President Chippy Kennedy met with President Barbara R. Snyder earlier this year and requested that the Board wait until after USG elections to rule on this policy. Though this conversation took place during the fall semester, he asked to wait until the end of spring semester because pairing the referendum with USG elections gives the highest likelihood of responses. Last spring, there was voter turnout of about 29 percent in the USG elections, and this past fall, 45 percent of semester first-year students voted for their USG representatives.
"President Snyder said she would respect the results of a referendum done by USG this semester," said Kennedy. "Not take them as law, but listen to whatever the results are."
After the referendum, USG will make the results public and will likely create a resolution in support of whatever option students prefer. According to Thompson, a resolution is his goal and that of the sub-committee, though it will need to be approved by a majority of the USG General Assembly to pass.
Though voting on this issue is important, Thompson also wants to stress that being fully informed of the policy is necessary for students to make the decision that will most benefit campus.
"Students should come to the open forum because it's the single best way to get information about the policy," said Thompson. "I think that, although the policy seems relatively simple, there are some complicated implications to it that can't be summed up in the informational pamphlet, so this is going to be the single best way to get information on all sides of the issue—completely, objectively, truthfully."
Leave a Comment
About the Writer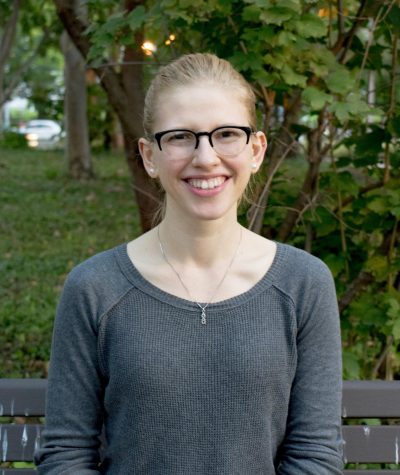 Aquene Kimmel, Director of Web and Multimedia
Aquene Kimmel, Director of Web and Multimedia, is a fourth-year English and French major. She is also Editor-in-Chief of The Athenian and a member of Pi...