Toddler falls into cheetah pit at Cleveland Metroparks Zoo; Clevelanders protest against police violence; Local school boards change minimum requirements for certain positions
We boil down what happened in Cleveland this week.
Mother accused of child endangerment after her son falls into cheetah pit at Cleveland Metroparks Zoo
Michelle Schwab, a 37-year-old childcare worker from Delaware, Ohio, was charged with misdemeanor child endangering after dangling her two-year-old son over the protective railing of the cheetah exhibit at the Cleveland Metroparks Zoo on April 11.
The child fell 10 feet into the exhibit and broke his left leg, but was otherwise unharmed. According to the zoo's Executive Director Christopher Kuhar, a number of eyewitnesses reported seeing Schwab dangle the child over the railing.
Zoo employees said the cheetahs did not come near the child, and his parents were able to get him out.
The exhibit was temporarily closed after the incident.
Schwab works as an assistant director at a KinderCare center in Columbus. She is currently on leave while the incident is being investigated.
Clevelanders protest downtown against police violence
On April 14, members of Puncture the Silence, a civil rights organization, marched downtown against police violence. Similar protests took place across the country as part of a national movement using the hashtag #ShutDownA14.
The protesters carried signs that said "Stop Murder By Police," in reference to numerous shootings around the country, including the November death of 12-year-old Tamir Rice. They also used chants like "black lives matter" and "hey hey, ho ho, these killer cops have got to go."
Local school boards no longer required to have a minimum number of school nurses, librarians and counselors
The state school board voted 11-7 to remove the minimum number of school nurses, librarians, counselors and art teachers that districts have to have. The ruling overturned the "5 of 8" rule that is currently in place, which says that districts must have someone filling at least five of eight jobs, including elementary art, music or physical education teachers, school counselors, library media specialists, school nurses, social workers and "visiting teachers", for every 1,000 students.
Now each local school board can determine how many of these jobs to have at their schools.
The board, which is Republican controlled, shot down Democratic proposals to keep the change minor or to delay it for more debate.
Supporters of the change say it will give more control to the districts, while critics say it gives the opportunity for those positions to be eliminated due to low budgets.
About the Writer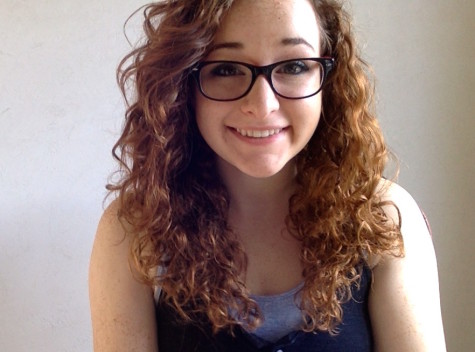 Julia Bianco, Director of Web and Multimedia
Julia Bianco is a senior cognitive science and political science student currently working as The Obsever's Director of Web and Multimedia. She has...