Top 10 TV shows of 2015
The year of 2015 has been accused by many as being a year of almost too much peak TV, and for good reason. With just about each and every network pushing out their own award-worthy TV show, it can be difficult to figure out what to watch. To celebrate the end of the year of almost-too much (but never really too much) good TV, here are the top 10 TV shows of 2015.
1. "Parks and Recreation," NBC
In 2015, we said goodbye to a television legend. With its final string of episodes airing earlier this year, "Parks and Recreation" created a brilliant send-off for its fans, bringing tears to the eyes of viewers everywhere.
2. "Marvel's Jessica Jones," Netflix
Just narrowly edging out partner show "Daredevil" for a spot on this list, "Jessica Jones" was running full speed from the second it came out the gate. With a strong female main character and a terrifying villain, "Jessica Jones" managed to take the superhero show to the next level.
3. "The 100," The CW
How do you follow up an excellent first season? Amp up your female heroine by adding even more nuance to an already complicated character, introduce a bisexual relationship and show that you have absolutely no fear by having one of the bravest season finales on television.
4. "Jane the Virgin," The CW
Gina Rodriguez is delightful in The CW hit, which has broken down boundaries in the television landscape while being constantly engaging.
5. "UnREAL," Lifetime
This fictional inside-look at the workings of a "Bachelor"-esque franchise somehow managed to be a rumination on modern feminism, providing some of the most complex female characters on television ever.
6. "Master of None," Netflix
Aziz Ansari proved that he really is an up and comer in the comedy world with his first Netflix series, which balanced comedy and insight in the way only the best of writers can.
7. "Unbreakable Kimmy Schmidt," Netflix
Inspiring, adorable and always comedically on point, Tina Fey's first TV outing since "30 Rock" was a welcome pick-me-up that we all needed.
8. "The Man in the High Castle," Amazon
Amazon's sci-fi historical drama, imagining what the world would be like if the Nazis won World War II, is poised to join "Transparent" as the streaming service's answer to Netflix.
9. "The Daily Show with Trevor Noah," Comedy Central
How do you follow Jon Stewart? Luckily for most of us, that's a question that we'll never have to answer. Trevor Noah, however, did, and he did so in brilliant fashion when he took over the reigns of the long-running political satire show in September.
10. "Scandal," ABC
Shonda Rhimes' political drama has been firing on all cylinders in its fifth season, proving that you can teach an old show new tricks.
Leave a Comment
About the Contributor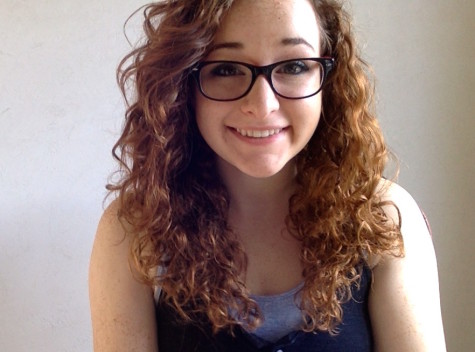 Julia Bianco, Director of Web and Multimedia
Julia Bianco is a senior cognitive science and political science student currently working as The Obsever's Director of Web and Multimedia. She has...