End your semester at the theater
The Cherry Orchard—If this semester is beginning to feel like a farce (or if your life is a strange mix of comedy and tragedy), this is the performance for you. Written by Anton Chekhov in the last days of Tsarist Russia, the play follows an aristocratic family as they fail to save their family estate. It's a classic work of world literature, and unlike a ticket to the Russian countryside, it's free. The all-student Players' Theatre Group is staging the difficult-to-classify work in the Eldred Black Box this weekend, so make sure to catch it before it goes the way of the cherry orchard itself.
Date: April 22 and 23, 7:30 p.m.
Location: Eldred Black Box theater
Price: Free
Kiss Me Kate—This musical within a musical (based on "The Taming of the Shrew," a play within a play) follows a group of actors and gangsters as they bicker both onstage and off. If that's not meta enough for you, the characters resolve their problems while playing their characters, and the songs often apply to both storylines. Who said that musicals have to be simple? The show is this year's Cleveland Metropolitan School District's All-City Musical, a collaboration between Cleveland students, teachers, and artists from Great Lakes Theater.
Date: April 22 and 23, 7:30 p.m.; April 24, 3 p.m.
Location: Ohio Theater. Playhouse Square
Price: $15
Matilda—For a much-needed dose of optimism during finals, head downtown to see this traveling Broadway show. In this adaption of Roald Dahl's classic children's novel, Matilda uses intelligence and imagination to overcome her bleak circumstances, including television-obsessed parents and a nightmarish school. Fanciful and funny, the show juggles dark humor and a happy ending and is sure to have an impressive cast and set. You might think you're too busy to leave campus at the beginning of May, but take this opportunity to get a break from campus (and from your own head).
Date: May 3 to 22
Location: State Theater
Price: $10-110
Wrestling Jerusalem—Aaron Davidman wrote and stars in this one-man show that explores the Israeli-Palestinian conflict through the eyes of 17 different characters. The intensely personal take on an international issue discusses social justice, identity politics and history. Davidman has performed the play across the country and in a film of the same name. Head across the river to the Cleveland's west side to catch this production in the Gordon Square Arts District, an area full of restaurants, bars and theaters.
Date: May 5 to 22
Location: James Levin Theater, Cleveland Public Theater
Price: $12-30
The Fantasticks—This musical takes the girl-next-door concept to a new level, as two neighbors scheme to trick their children into falling in love. The allegory includes fantasy sequences, a fake kidnapping and wandering actors, and the off-Broadway production of the show is the world's longest-running musical. If you're on campus for commencement or staying in Cleveland for the summer, don't miss Great Lakes Theater's final production of the season. Staged in the Hanna Theater just off Euclid Avenue, the theater company offers a more intimate atmosphere without compromising quality.
Date: May 13 to 29
Location: Hanna Theater
Price: $13-70
Leave a Comment
About the Contributor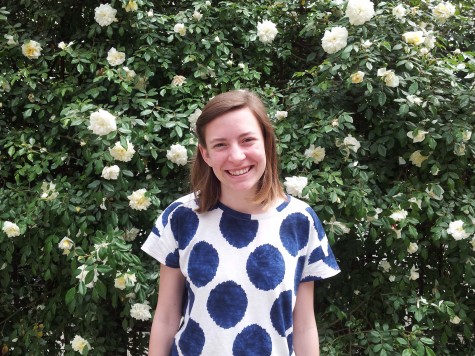 Ellie Rambo, Arts & Entertainment Editor
Ellie Rambo is the arts and entertainment editor for The Observer. She is a senior English and Cognitive Science major, and a minor in Russian. Ellie has...