Tough results on the road
Men's soccer draws and loses away from Cleveland
This past week, the Case Western Reserve University men's soccer team failed to convert either of their two games into victories, falling 3-2 against Oberlin College and playing to a 0-0 stalemate against Brandeis University. They fell two games below .500 with a 4-6-2 record.
After beating No. 2 Kenyon College, then falling to New York University in their first University Athletic Association (UAA) match, the Spartans looked to establish consistent play while going on the road again. Their last trip did not end well, as they registered only one win in five games.
Their first stop would be about an hour west in Oberlin, Ohio, where they would take on the Yeomen. Oberlin came into the game with an impressive record of 8-1-1. Their only loss at that point had come at the feet of Ohio Northern University. The Spartans wanted to even up their record at .500 once again.
The Yeomen struck early. Fourth-year midfielder Nick Wertman scored in the fourth minute to give Oberlin a 1-0 lead. The Spartans would have to play catch-up, but fortunately not for long.
In the 26th minute, fourth-year midfielder Jacob Grindel assisted fourth-year forward Joshua Prosser to equalize. The score would remain tied 1-1 going into halftime.
Coming out of the half, the Spartans were able find the back of the net early, breaking the tie and taking a 2-1 lead in the 54th minute. Third-year forward Alex Keller-Biehl finished off a cross, with the assist credited to both third-year defender Jack Rademacher and second-year midfielder Jacob Phillips.
The lead wouldn't last. Oberlin earned a penalty kick in the 62nd minute. Wertman stepped up and put it past third-year goalkeeper Calvin Boyle, evening the game at 2-2.
Both teams continued to battle hard, picking up a total of 23 fouls combined. However, the Yeoman pulled ahead at the very end. Once again, Wertman found the back of the net off a through ball from second-year midfielder Trenton Bulucea in the 85th minute. Oberlin would go on to win off of that goal, 3-2.
The loss marked the fourth time this season that CWRU has lost a game on a goal in the last seven minutes of regulation. The loss against Oberlin College marked the first time this season that the Spartans recorded two of the same results in a row.
In their next game against Brandeis, the Spartans would play to a double overtime scoreless draw. Both the Spartans and the Judges registered four saves and four shots on goal.
The Spartans remain winless in the UAA (0-1-1) and play at Emory University on Friday, Oct. 14.
Leave a Comment
About the Writer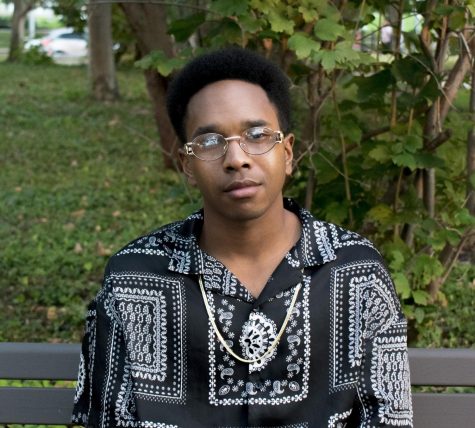 Kevin Smith, Executive Editor
KJ is a fourth-year Pre-Law student and sociology major who also minors in psychology and English. He is a Cleveland native, a member of the Emerging Scholars...