CWRU track and field teams excel at Jim Wuske Invitational
The Case Western Reserve University Men's and Women's Track and Field Team put together a strong showing at the Jim Wuske Invitational at the University of Mount Union.
Although multiple athletes posted personal records, the athletes still were competing for the team. "There is no point in the season where I am competing just for myself," said second-year student Hayley Yocum. "Whether I am competing in a dual meet against CMU or a large invitational, I am running for my team. The thought of contributing to my team is what makes me walk to Veale for morning weights. Every step of my race is how I express what I am willing to do for my team."
Noteworthy performances in the meet that were noted by Head Coach Eric Schmuhl included first-year student Ananth Suresh on the long and triple jump and fourth-year student Emily Harker on the high jump. Suresh reached a personal best of 13.20 meters, beating his previous record by a quarter of a meter. Harker reached a height of 1.51 meters on high jump. "It's a great feeling to be able to contribute to the team in my first season here," said Suresh. "I hope to continue playing a part for the team in the horizontals, and I believe there is still more to give as the season progresses."
A now regular top performer for the Spartans, third-year student Temi Omilabu took second in the weight throw for the Spartans during her final throw of the meet, posting a 15.97-m mark. Despite the stress that may accompany the final throw, Omilabu didn't let it bother her. "I try not to think too much when I'm throwing because I'm afraid that overthinking could throw me off," Omilabu said, "Throwing takes a lot of technique, and one wrong movement could make or break your throw. I try to just let my muscle memory do the work and just trust that my body will know what to do when I step in the ring."
Other Spartans to attain personal records included first-year student and mid-distance runner Joseph Cabrall, who finished third in the 800-meter dash with a time of 2:00.56, and Yocum, who finished third in the 5,000-meter run with a time of 19:17.50, beating her previous best by over 40 seconds.
Yocum had a special reason for running her hardest this weekend. A close friend of hers recently lost his father to pancreatic cancer, and his strength motivated her. "During my 5-K I was repeating the phrase 'cool beans.' Before my friend's father died he had made bracelets for his friends/family to wear that said #cancersucks and #coolbeans in an effort to remind the people that loved him that cancer was not strong enough to kill his ever-positive outlook on the world," said Yocum. "Remembering that someone I loved very much was able to stay strong in the face of stage four pancreatic cancer helped remind me that I should take every opportunity to be courageous in the face of a struggle."
All of the Spartans will use their individual motivations as they move forward to the rest of the season. Although the next meet for the Spartans is the mid-February meet at Baldwin Wallace University Feb. 12, Schmuhl mentioned that he is particularly excited for the All-Ohio Meet on Feb. 13. This meet, which includes all Division III teams from Ohio, is meaningful to Schmuhl because it provides "fantastic opportunities for us to compete against some of the nation's best in our own backyard."
When asked how he wanted to prepare his team for the meet, Schmuhl mentioned the importance of confidence. "All-Ohio is an incredibly competitive meet and it can be intimidating," said Schmuhl. "There is an NCAA class athlete in virtually every event. To get the most out of it, the team needs to come in with some confidence and compete like they can win any event they're in."
The Indoor All-Ohio Championship will take place Feb. 13, at Otterbein University.
About the Contributor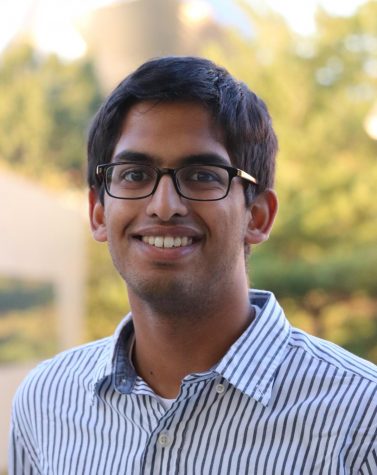 Shounak Bose, Web Editor
Shounak is a fourth-year biomedical engineer and is the web editor for The Observer. He is also a brother of the Delta Chi Fraternity, and is involved...