Track and Field tunes up before UAAs
Multiple runners on both the men's and women's track and field teams broke school records at the All-Ohio Outdoor Championships on Saturday, April 16, but both teams finished in the middle of the pack overall. The men's team took seventh place out of 19 teams that participated in the meet at Ohio Wesleyan University, scoring 44 points, and the women's team finished in 12th place with a score of 22.5 points.
First-year student Olivia Newman broke Case Western Reserve University's record in the 400-meter run by 0.52 seconds and finished in sixth place with a time of 58.17 seconds. Newman's time placed her sixth in the University Athletic Association (UAA) conference standings.
On the men's team, both third-year student Nathan Wahner—who competed in the 200 meter run— and the 4×100 meter relay team set new school records. Wahner's time of 22.01 seconds bested the old mark by 0.04 seconds, and he finished third in the event. He also finished sixth in the 400-meter run with a time of 49.34 seconds. The relay team, consisting of fourth-year student Jonathan Freeman, second-year student Adrian Cannon, second-year student Zak Hurd and first-year student Rasheed Ajala, placed fifth with a time of 42.54 seconds. They also placed second in the UAA over all this year.
Two more women medaled at the meet, earning All-Ohio honors. Fourth-year student Taylor O'Neil finished second in the 800-meter run with a time of 2:20.38. In the 1,500-meter run, fourth-year student Kelsey Aamoth finished third, holding off the fourth place finisher by a mere 0.21 seconds in an exciting finish. Her time of 4:43.35 puts her in seventh place in the UAA.
Two members of the men's team also received All-Ohio honors: second-year student Aidan DeSanto, for his third-place finish in the 1,500-meter run, and third-year student Pat Shober, for his second-place finish in the javelin. Shober threw the javelin 54.57 meters, far enough to put him in first place in the UAA. DeSanto's time of 3:55.52 put him in third place in the UAA standings.
Other runners that won points for the Spartans include second-year student Andrew Ibibo for his fourth place finish in the 400-meter run, first-year student Joseph Cabral for his seventh-place finish in the 800-meter run, third-year student Bryan Kelly for his seventh-place finish in the 10,000-meter run and the 4×400 meter relay team consisting of Wahner, Ibibo, third-year student Nico Ericksen-Deriso and fourth-year student Perry Billet for their seventh-place finish. Both the relay team and Ibibo rose to fourth place in the UAA with their times. Fourth-year student Nick Heim finished fourth in the hammer throw, adding to the Spartans' point total as well.
Two women earned points for CWRU in the field events. Fourth-year student Christen Saccucci tied for eighth place by clearing 3.25 meters in the pole vault, and second-year student Cassandra Laios threw the discus 39.75 meters, clinching fourth place. Laios' throw puts her second in the UAA standings and Saccucci's jump puts her in fourth in the conference.
This weekend the Spartans hope to do well and perhaps break more records at the UAA Championships held at Washington University in St. Louis.
About the Writer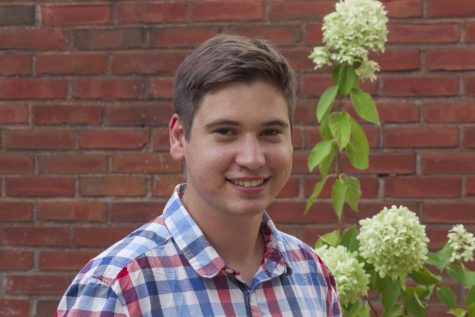 Eddie Kerekes, Executive Editor
Eddie Kerekes is in his fourth year studying chemical engineering while also pursuing a minor in German. He serves as the executive editor. Previous roles...