Track finishes second, wrestler earns honors
Women's track and field places second, men's team finishes third at SPIRE Invitational
The Case Western Reserve University track and field teams competed at the SPIRE Invitational in Geneva, Ohio on Saturday, Jan. 20. The women's team scored 90 points and finished in second place out of 12 teams, and the men's team finished in third place out of 13 teams with 71 points.
Three Spartan women won a total of four events at the meet. Third-year sprinter Olivia Newman won the 400-meter dash with a time of 59.46. In the triple jump, second-year field athlete Samantha Kelts leaped a distance of 10.20 meters to win first place. Fourth-year thrower Cassandra Laios tossed the weight 16.52 meters and the shot put 12.45 meters to win both events at the invitational.
The only winner for the men was second-year field athlete Dominic Oddo. He jumped 6.60 meters in the long jump event to claim first place.
CWRU hosts archrival Carnegie Mellon University on Saturday, Jan. 27 for the 10th Annual Battle for the Obelisk. Action starts at 2 p.m., and the final event begins at 6:10 p.m.
Second-year Andrew Hoover named UAA Wrestler of Week
The University Athletic Association named CWRU second-year wrestler Andrew Hoover Athlete of the Week for men's wrestling on Jan. 22. Hoover won all four of his bouts at 141 pounds during the week and pinned half of his opponents.
Hoover claimed a technical fall victory over Adrian College's James Renaud with over a minute remaining in the bout. He pinned Penn State Erie, The Behrend College's Daniel Bishop in under four minutes and Kent State University at Tuscarawas's Austin Bailey in just 75 seconds.

This season, Hoover leads the team with 16 wins and has pinned five of his opponents. He boasts a 0.667 winning percentage and trails third-year heavyweight Brian McNamara by two pins for the team lead. CWRU returns to action on Jan. 26 and 27 with the Pete Willson Invitational in Wheaton, Illinois.
About the Writer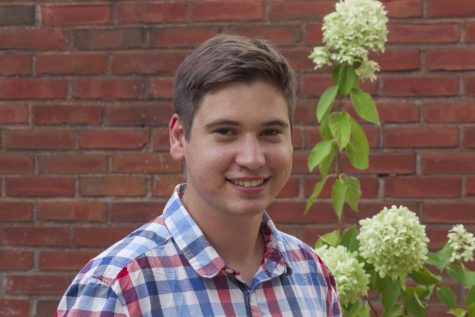 Eddie Kerekes, Executive Editor
Eddie Kerekes is in his fourth year studying chemical engineering while also pursuing a minor in German. He serves as the executive editor. Previous roles...