Travis Scott's "Astroworld": A masterful rollercoaster ride
As the title suggests, Travis Scott's "Astroworld" plays out like an amusement park, with enough attractions to keep any listener engaged. Exciting high-speed rides, mind-altering Tilt-A-Whirls and heartfelt carousel rides come together for an hour well worth the price of admission.
"Stop Trying to be God" has one of the most unexpected collaborations on any song this year, featuring hip-hop artist Kid Cudi, singer Philip Bailey from R&B group Earth, Wind & Fire, U.K. electronic crooner James Blake and the legendary Stevie Wonder on harmonica. Wonder's harmonica blends perfectly with the synth-heavy beat, while Cudi's vocal hums give the chorus an extra boost. Blake's outro, a mix of synth and organ, ends the song on a beautiful, somber note as his vocal moans and Wonder's harmonica ride into the sunset. Scott's introspective lyrics about trying to keep himself grounded despite the money and fame that surround him give the song great emotional depth.
"Skeletons" features another unlikely collaboration as Tame Impala's Kevin Parker joins Pharrell Williams and The Weeknd to create a spacey psychedelic atmosphere punctuated by pounding keyboards. The four harmonize and play off each other brilliantly in the intro, going for a polyphonic sound instead of standard unison harmonies. The Weeknd and Williams continue their vocals during Scott's verse, adding another layer to the already complex instrumental that Scott raps over. Scott follows up the multilayered "Skeletons" with the sparse "Wake Up," built around an acoustic guitar riff and featuring The Weeknd on lead vocals.
Throughout the album, the Houston-born Scott pays tribute to the southern hip-hop artists who came before him. "R.I.P. Screw" is a tribute to Texas legend DJ Screw, the inventor of the "Chopped and Screwed" music, a style built around slowing a song down to 60-70 beats per minute and splicing sections to create a new version of the original song. "5% TiNT" is a modern interpolation of Goodie Mob's classic single "Cell Therapy." Scott keeps the signature organized piano riff untouched but adds a more modern drum pattern. His delivery fits the beat's dark, paranoid atmosphere perfectly.
Scott's feature list and tributes prove that he is an artist with an eye toward both the past and the future. He can pay homage to the pioneers who came before him and build on their sound. An album with 17 songs could easily fall victim to filler, much like how an amusement park can suffer from too many cheap cookie-cutter rides, but Scott keeps everything fresh by constantly introducing new ideas.
Record: Astroworld
Artist: Travis Scott
Release: Aug. 3
Rating: 5 out of 5 stars
About the Writer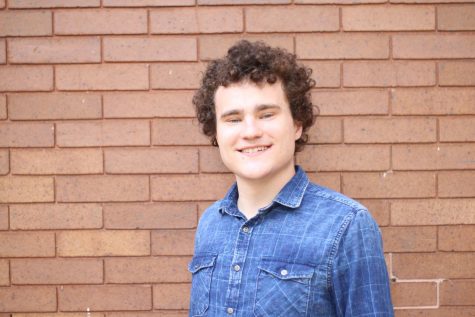 Matt Hooke, Executive Editor
Matt Hooke, The Observer's executive editor, is a fourth-year student studying English. This is his first year as executive editor after spending time...