Trial begins for Cleveland police officer charged with killing unarmed couple; Factory fire on the East Side seen from the quad
We boil down what happened in Cleveland this week.
Trial begins for Cleveland police officer charged with killing unarmed couple
Michael Brelo, a Cleveland police officer, is currently on trial for shooting Timothy Russell and Malissa Williams during a police chase in November 2012. The couple was shot 137 times while parked in a middle school parking lot.
The 25-minute chase involved about 60 police cars. According to a report from the Bureau of Criminal Investigations, Williams and Russell were both homeless. An officer saw the car in an area known for drug deals and reported the license plate. When the officer tried to pull Russell over for a turn sign violation, he drove away, resulting in a chase. Russell was driving on a suspended license, and toxicology reports revealed that he was high on cocaine and had marijuana in his system.
Police at the time reported shots fired by near the Justice Center, but it was later determined that the shot was most likely Russell's car backfiring.
The chase ended in a firefight near Heritage Middle School. Williams was shot 24 times and Russell was shot 23 times. When police checked the car, neither Williams nor Russell was armed.
Thirteen officers were involved in the shooting, with five indicted on charges of negligence of duty, but the prosecutor alleges that Brelo was the only officer who continued shooting after the other officers declared that the couple was not a threat. According to the investigation, Brelo jumped on the hood of the couple's parked car and shot at them.
Brelo pleaded not guilty to two charges of voluntary manslaughter.
Factory fire on the East Side seen from the quad
On April 6, a factory fire near East 116th Street and Harvard Avenue resulted in a plume of smoke that could be seen from the Case Western Reserve University science quad. Firefighters were able to put out the fire after a few hours of work, and no injuries were reported.
The building used to belong to the company Buckeye Rivet, but it has been unused for four years.
Nineteen crews responded to the fire, with nearly 100 firefighters working to quell the blaze. Some residents near the scene reported hearing explosions, which the fire department later revealed were cars on the scene blowing up.
The smoke from the fire spread as far as Mayfield Heights and was even seen on the Power of 5 weather radar.
Leave a Comment
About the Writer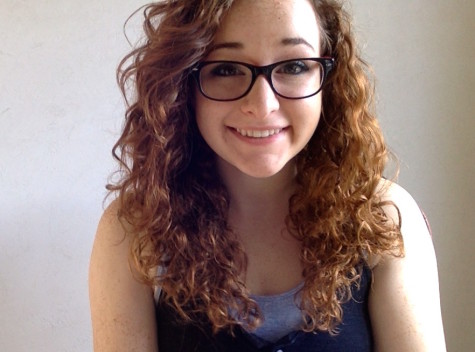 Julia Bianco, Director of Web and Multimedia
Julia Bianco is a senior cognitive science and political science student currently working as The Obsever's Director of Web and Multimedia. She has...