Trump attacks players, who respond with more protests
This past week, President Donald Trump launched a verbal tirade and a Twitter rant that inspired more protests in the NFL and united the Golden State Warriors and the Cleveland Cavaliers. It is truly odd when even Trump's political shortcomings become involved with Cleveland sports, or even just sports in general.
Trump's involvement stems from his aggressive and vulgar language used to describe NFL players who knelt before or during the national anthem in protest of police brutality and racial inequality.
"Wouldn't you love to see one of these NFL owners, when somebody disrespects our flag, you'd say, 'Get that son of a b**ch off the field right now. Out! He's fired," Trump said to an Alabama crowd, without censoring himself.
Furthermore, Trump decided to go after the defending NBA Champion Golden State Warriors. Star point guard and two-time MVP Steph Curry said he would vote no on the team going to the White House. Upon learning of this, President Trump immediately took to Twitter to protect his ego and make it seem as if the offer was withdrawn.
However, Trump's lash out did not inspire silence. Twitter is not a plastering wall for decrees by the president to be issued onto subjects. Posting anything on Twitter invites response and retribution. Like an Andre Iguodala layup, LeBron James chased down Trump's tweet and pinned it for all of Twitter to see. He called the president a "bum" and said visiting the White House "was a great honor until [he] showed up." The tweet is James' most retweeted, sitting at over 600,000 retweets and over 1.1 million likes.
"The thing that frustrated me, pissed me off: he was using the sports platform to divide us," James said at a press conference the next day. "Sports is so amazing, what sports can do for everyone, no matter shape, size, race. It brings people together like no other. I'm not going to let one individual, no matter the power, the impact he should have, ever use sport as a platform to divide us."
Both NFL owners and players also responded to Trump's comments. Jimmy and Dee Haslam, the owners of the Cleveland Browns, released a statement that stressed the organization's commitment to the players' right to protest.
Over 20 members of the Browns protested police brutality and racial inequality before the team's game against the Indianapolis Colts on Sept. 24. As they knelt and linked arms, the players were met with boos and jeers from some in the crowd.
Some police departments have taken offense to the protests because they feel the protest is disrespectful of those in service or who have served the country.  In response to the Browns protest earlier in the season, Cleveland's largest police union pulled out of the opening ceremony at the first home game.
Geauga County Sheriff Scott A. Hildenbrand has pulled all of his deputies from working off-duty security at Browns games. Though he attended Sunday's game, Hildenbrand refuses to attend any more games this season, despite being a season ticket holder.
"I'm concerned when the main act stands in front of the crowd, before the game even starts, and commits a blatant disrespectful act towards our flag, our [c]ountry, our [v]eterans and our first responders," Hildenbrand's memo said. "If they do not have respect for us and our [c]ountry only bad things will come of that. We will not be a part of these."
In response to those criticisms, before the game against the Colts, Browns running back Isaiah Crowell tweeted, "Military past and present [and] to those fallen we love [and] respect you, know this has nothin' to do with your hard work, dedication [and] bravery."
The criticism of the protest is one of taste rather than one grounded in legality. The Supreme Court concluded in Texas v. Johnson that flag burning is a form of constitutionally protected expression. Clearly, Browns players are neither torching the flag nor protesting its image itself. They kneel during the anthem to bring attention to police brutality. Though Hildenbrand and Trump may feel offense at the protest during the anthem, as many do, constitutional law cares little for feelings.
While Donald Trump encouraged the firing of those refusing to stand for the flag, he did not break anyone's spirits. The NFL saw more protests in response to Trump's comment. NBA players and coaches united together to stand against the president. Both the Constitution's guarantee of free speech and a community fighting oppression are mightier than the power that the sitting United States president wishes he had.
Leave a Comment
About the Writer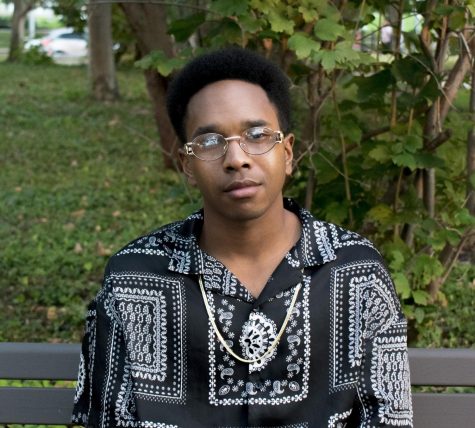 Kevin Smith, Executive Editor
KJ is a fourth-year Pre-Law student and sociology major who also minors in psychology and English. He is a Cleveland native, a member of the Emerging Scholars...