Elderly Twinsburg resident shoots son, is shot by police
Elderly Twinsburg resident shoots son, is shot by police
Charles Shaw, 76, was disgruntled from a perceived issue with his medication from Cleveland Clinic. He picked up a handgun and a rifle and began to leave his house to "do some damage," as was quoted in a Cleveland.com article.
His son Scott Shaw attempted to stop him, and his father fired a shot which struck him. While their family attempted to help Scott Shaw, Charles Shaw fired again. Scott Shaw's wife Kellee Shaw called 911.
When police arrived, they told Charles Shaw to put down his gun. Charles Shaw fired at them, and an officer returned fire, killing Charles Shaw.
Scott Shaw died shortly thereafter at the Cleveland Clinic's Twinsburg branch.
Former Euclid city employee indicted for theft
Michael Norton, information system manager for the Euclid Police Department, has been accused of stealing money from the city through the WebCheck program. WebCheck is an online service where agencies can send information such as fingerprints for background checks.
Euclid Mayor Bill Cervenik estimated, in a Cleveland.com article, that the thefts, over the course of three years, amount to $10,000-$15,000. Norton has been charged with the fifth-degree felony of theft in office, which could mean up to a year of jail time.
Norton had worked with the city for 19 years. The missing money was discovered in last January's analysis of the budget.
Air show soon to arrive in Cleveland's skies
Already, set up has begun for the 51st annual Cleveland National Airshow at the Burke Lakefront Airport. The show generally draws about 100,000 people for what Tom Sarago of the air show called "the last blast of summer" in an article by Fox 8.
The show will take place over the Saturday, Sunday and Monday of Labor Day weekend and will include the U.S. Air Force Thunderbirds, as well as many other planes. There are also various exhibits and activities available for spectators on the ground, from a drone exhibit to a Kids Zone.
"We have tons of display aircraft on the ground," Sarago said to Fox 8. "People can go up to, they can touch them; they can go inside; they can listen to the pilots talk about them, describe them. It's a really cool part of the air show."
Leave a Comment
About the Writer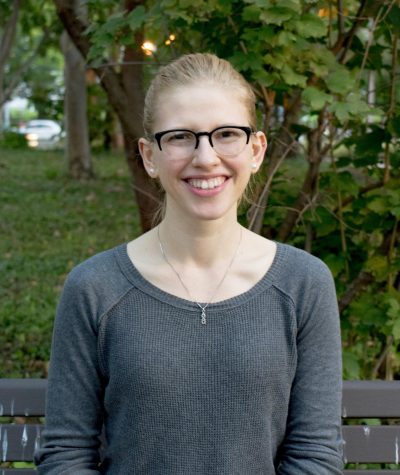 Aquene Kimmel, Director of Web and Multimedia
Aquene Kimmel, Director of Web and Multimedia, is a fourth-year English and French major. She is also Editor-in-Chief of The Athenian and a member of Pi...