Two car crashes leave one dead and a suspect at large
Two car crashes leave one dead and a suspect at large
At approximately 1 a.m. on Oct. 7, a car containing a man and a woman crashed into the base of a bridge on East 140th Street near Aspinwall Avenue. The man died, and the woman was taken to the hospital in stable condition.
Later that night, a high-speed car chase began out of Willowick. At about 2:30 a.m. a car went through a fence and crashed into a house on Othello Avenue near East 140th Street. According to an article on Fox 8's website, police believe that the car may have been travelling at over 100 mph.
By the time police arrived, the driver, identity still unknown, had fled the scene.
Police are still investigating the cause of the bridge crash and searching for the driver of the car that crashed into the house.
Progress made on Public Square renovations, budget increase needed
For the improvements being made to Downtown Cleveland's Public Square in anticipation of the 2016 Republican Convention, construction was hastened by double shifts through the summer in an effort to keep the project on track. As a result of this extra push and some additional changes to design, its budget has also increased from $32 million to $37 million.
Contractors have finished installation of underground utilities, including water and electricity, in the square. Now crews are installing drain pipes and beginning work on a lawn, gardens and concrete benches. They have also planted 35 homestead elms.
"It's a meaningful benchmark to see trees coming on the site," said Jeremy Paris, executive director of the Group Plan Commission designated by the city to monitor changes to public spaces downtown, in an article in The Plain Dealer.
To afford the increased changes planned for this space, the Group Plan Commission and the Greater Cleveland Partnership are hoping to raise $5 million. The as-yet undecided name for the space will be one possible incentive for donation.
Cleveland man killed in his home
Clarence Adkins, a 68-year-old man with a dog named Homie well known to those in his neighborhood, was found dead in his home on Colgate avenue on Oct. 6.
The cause of death is not yet known, but Adkins was found bloody under a blanket on his kitchen floor, and Cleveland police have launched a homicide investigation.
Neighbors report hearing people fighting outside of Adkins' duplex on the night of Oct. 5, though it is unknown if that was related to the death. Cleveland police arrested two men wanted under previous warrants on a neighboring street on Oct. 7, says an article on Cleveland.com.
The city kennel picked up Adkins' dog Homie on the night of Oct. 6.
Leave a Comment
About the Writer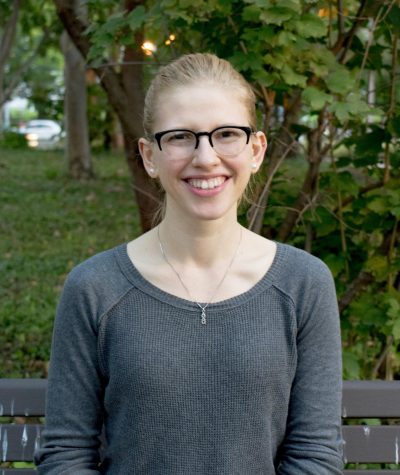 Aquene Kimmel, Director of Web and Multimedia
Aquene Kimmel, Director of Web and Multimedia, is a fourth-year English and French major. She is also Editor-in-Chief of The Athenian and a member of Pi...