UDC sparks student engagement
With early voting beginning in less than three weeks, the University Diversity Collaborative (UDC) will hold CWRU Votes Crawl on Sept. 27 from 1-4 p.m. as a way to provide an opportunity for students to engage with politics and learn about the issues important to them.
"I felt that while students were getting registered to vote and beginning to understand the process of voting away from home, there hasn't been enough conversation about the issues themselves," Lilly Tesfai, the president of UDC, said in an email.
The event is nonpartisan and aims to provide a casual atmosphere for students to engage with each other. Passersby can investigate booths on a variety of topics as they walk home from class, as booths can be found on the main quad, the binary walkway, the Kelvin Smith Library Oval, Tinkham Veale University Center, Thwing Center and Mather Quad. In the case of rain, all tables will be in Thwing Atrium.
Each group hosting a booth will provide information on a relevant topic. These include Model United Nations on foreign policy, the Feminist Collective on women's rights, the National Society for Black Engineers on equal pay with respect to minorities and the Student Sustainability Council on environmental policy.
Students may start at any table to participate, and they will receive a punch card to track their progress throughout the Crawl. When they stop by Thwing Atrium, students can pick up some free pizza.
Each table will provide voter registration forms, and Vote Everywhere Ambassadors working with CCEL will be available to answer questions about where to vote if you register at your campus address.
"We hope that students who choose to participate will have had a conversation about a new subject, heard a new perspective on a certain issue or come to better understand someone they disagree with," said Tesfai.
The views presented at CWRU Votes Crawl are not endorsed by the university and do not represent the views of the university.
About the Writer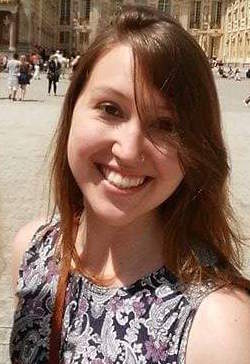 Anastazia Vanisko, Copy Editor
Anastazia Vanisko is copy editor for The Observer and writes for the news section. She is a third-year political science and dance double major, with minors...