UPB takes on spring break
The University Programming Board (UPB) finds many ways to engage students around campus, with programs like Thwing Tuesday, UPB Bingo, UPBeats and more. Now that COVID-19 regulations are relaxed and more people are able to travel, UPB has brought back its annual trips for the second year in a row since the pandemic shut them down.
This spring break, I was lucky enough to be chosen through the lottery to go on the UPB Orlando trip and I am going to tell you about my experience. There were two options for spring break trips; the first was to Orlando, Florida and the second was meant to go to Mammoth Mountain in California. Unfortunately, the Mammoth Mountain trip was canceled due to extreme snowfall that buried the resort—participants instead went to Disneyland Anaheim and Los Angeles instead. Fortunately, the Orlando trip ran as intended. 
To enter the lottery, you could submit either a group of two or four to travel with. Groups were then randomly selected and UPB would contact you if you were chosen. UPB sent excursion and payment options later on. Nothing on the trip's itinerary was required for guests, with the exception of transportation, staying at the provided hotel and a mandatory midweek check-in.
The trip was heavily discounted. For a quad occupancy, hotels and flights were $275, and $375 for a double occupancy. The group flew Southwest, so everyone was able to have two free checked bags if they so desired. We flew into Tampa, Florida which was a bit weird because then we then had to drive two hours—with heavy traffic—to our hotel. However, UPB did provide charter buses to and from the airport.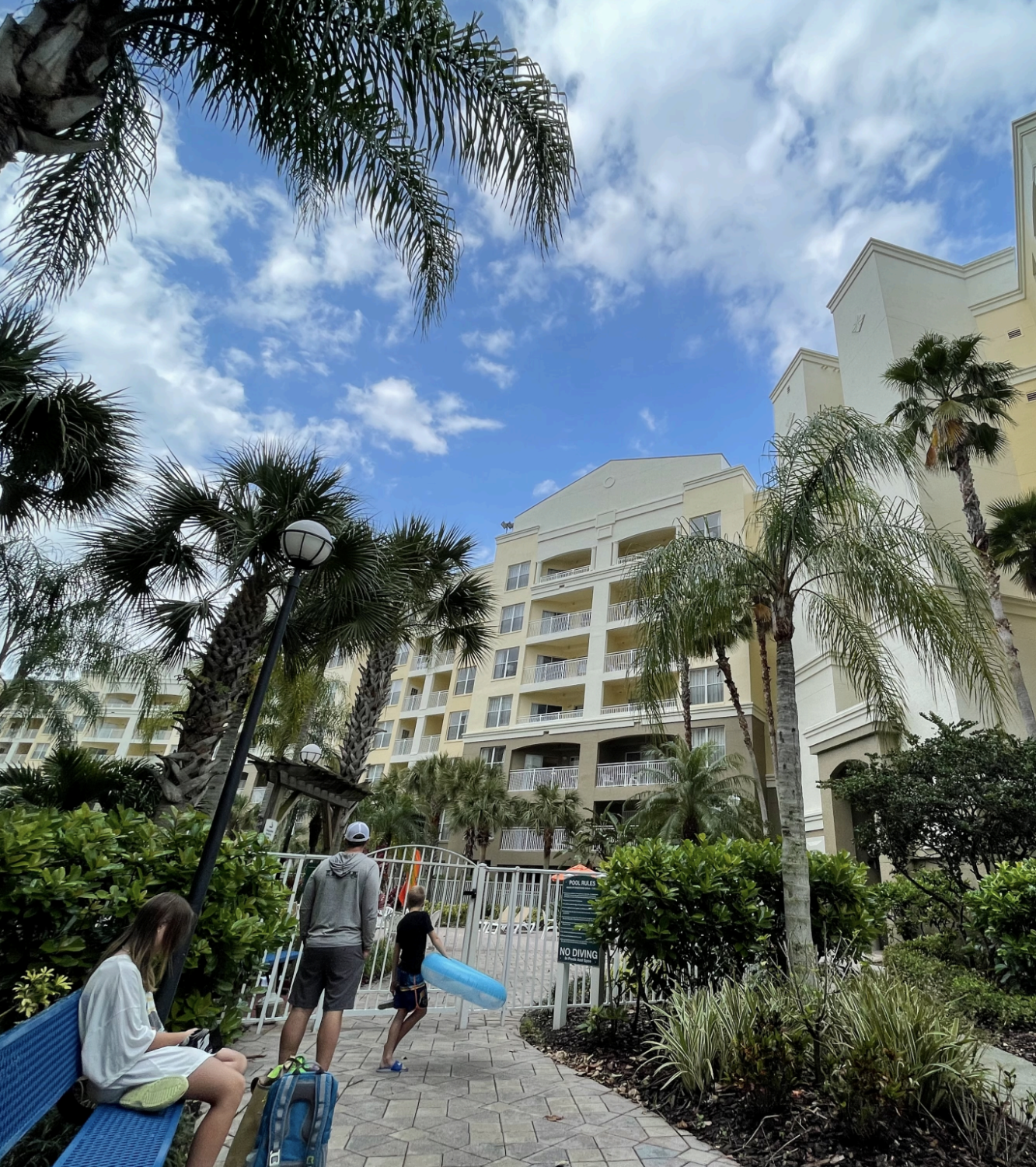 They also provided excursion tickets that you could purchase at a cheaper rate than public prices.  For Walt Disney World, a 2-Day Park Hopper ticket costs $285 for participating students—public prices are $374. For Universal Studios Florida, a 2-Day Park-to-Park ticket costs $150 with the trip versus the $351 public price. A 2-Day ticket was $125—public price was $292—and a 1-Day ticket went for $90 versus $137 for regular visitors. A day trip to Cocoa Beach was only a $25 round trip.
The hotel itself also had some accommodations. Seven outdoor heated swimming pools and hot tubs, an activities center, arcades, nature trails, barbeque grills, picnic areas, a fitness center and a business center were all provided by the hotel. There were also shuttle services to the theme parks, two grocery stores and ample restaurants located within a one mile walk of the hotel. They did not provide breakfast or have restaurants on the property, so you had to either order in or walk to the surrounding places.
UPB sent an advisor, Marc Hartmann, and multiple UPB members to accompany the lottery winners.
Throughout the trip there were excursions such as voyages to Cocoa Beach. Funnily, that particular trip as the dates were mixed up, leading many people to miss the trip because they weren't made aware of the change. Another mixup was that transportation was provided to the airport from Case Western Reserve University's campus, but not upon our return to campus. We did arrive around 2 p.m., so it was still light outside for those uncomfortable taking the RTA in the dark.
Overall, the trip was full of fun experiences, and the price was very reasonable. UPB plans to do more excursion trips like this in the future so be sure to follow their instagram @upbcwru, look at CampusGroups and check your email for more information on trips to come.