US national team disappoints country
The United States men's national team (USMNT) lost to Trinidad and Tobago on Oct. 10 in a World Cup qualifying match. The soccer team needed just a draw to qualify for the 2018 World Cup in Russia, and with their negative result, failed to qualify for the tournament for the first time since 1986. The result has sparked outrage across the country beyond just with soccer enthusiasts. The conversation below has been lightly edited.
Andrew Ford, Staff Reporter (AF): U.S. soccer and everyone associated should be immensely ashamed of themselves. How do you lose to Trinidad and Tobago when you only need a tie to go to the World Cup? Utter embarrassment.
I was definitely planning on watching the World Cup, and I am not really a major soccer fan. During a time of division in our country, a World Cup run would have brought people together like only sports can do. The USMNT let the whole country down and something needs to dramatically change.
Sanjay Annigeri, Staff Reporter (SA): I agree with Andrew on how much of an embarrassment it is to lose to Trinidad and Tobago. Even if Panama's phantom goal against Costa Rica had never been counted, I believe the U.S. never really deserved to go to the World Cup due to its dysfunctionality. The main problem with U.S. soccer is the idea of pay for play, in which players have to pay for playing in a league. Such a system is only existent in the U.S., limiting the scope of talent that can be able to play due to financial burdens.
Niko Kamlet, Contributing Reporter (NK): As Andrew put it, the best word to put here is ashamed. Ashamed because they let the country down. For all the people and talent in our country, it shocks me how we somehow can not pull it together just to get a draw. Not a win, but a draw.
Personally, I love soccer and specifically the World Cup, so yes, I will still watch, but for the average American who may only have mild interest in the game? They most definitely will not watch. That is continually evident whenever the U.S. gets eliminated in the past. Interest goes away. The issue with this is that now soccer will only be less focused on because there are fewer people aware of the sport. This will especially cast an effect on children growing up now because eight years will go by without them experiencing a World Cup in which their country is participating. Interest will only continue to diminish if the USMNT does not get it together.
Paul Jensen, Contributing Reporter: I think it would be helpful if more focus was placed on the U.S. women's national team (USWNT), seeing as they tend to win. Not only would this avoid the problems mentioned above, like children not having that engagement with soccer, it would help equalize both soccer teams, which would again strengthen soccer in the U.S. at large.
Jacob Rayyan, Staff Reporter: I am embarrassed at the performance of the USMNT. Disgusted, embarrassed and ashamed. They showed a complete lack of effort and pride in what it means to be an American athlete.  

I typically only watch soccer when the United States is playing, both the men's and women's teams. I will no longer be watching the men's team and will instead turn my attention to the women.

I am not a soccer fan, but I always support teams from the United States in all of their efforts across the international stage.

Soccer is certainly on the rise in the United States. I think that with each successive generation the game gets more and more popular. U.S. Soccer will be fine and the talent will eventually be there, but for now I think it's embarrassing.
Eddie Kerekes, Sports Editor (EK): There are multiple aspects of this loss that bother me. First, the team fired its head coach halfway through qualifying only to lose anyway. Second, Americans have been talking about a rebirth in American soccer since the country hosted the 1994 World Cup, and the team has never progressed into the semifinals of the World Cup. Finally, soccer is the second most played youth sport in this country, and we haven't yet produced a truly bonafide star. The team is still relying on veterans like Tim Howard as its best players.

How can U.S. Soccer retain and develop its young stars to better improve the national team? Does it have anything to do with the poor quality of MLS relative to other national leagues?
EK: Update: Bruce Arena, the team's head coach for four qualifying games, has resigned. This is pathetic.
SA: Going off of the firing, if you watch former USMNT player Taylor Twellman's reaction on ESPN, he is confused about the direction of U.S. soccer. He says the reason U.S. soccer is different than the rest of the world is because we reward losing with another chance (like draft picks, salary cap room, etc.) while the rest of the world doesn't reward losing. Instead coaches and players lose their job and money. The main problem, I think, is that we take what we have too lightly and don't compete at a higher level due to privilege.

EK: Sanjay, could you expand what you mean by privilege?
SA: What I mean by that is regardless of whether we win or lose, we will get a reward (in forms of cash, sponsorships and even another chance). Such a loose structure allows some players to have the mentality that even if they do bad, they will be able to get a reward. In other countries,  players are rewarded for what they do well and not for their mistakes. This drives them to be successful, knowing small mistakes can cost them a lot.
NK: In regard to Paul and Jacob's point of the USWNT benefiting from this—by them now being the focus of American interest—is utterly and entirely wrong. It would be great if focus were shifted to them, but it is just naturally inherent that men's sports are focused on more heavily, and not only in the U.S., but around the globe. This is clearly evident in comparisons between the NBA and WNBA as well. Most of the American public could name an NBA team, but what about a WNBA team? I would be surprised if even 20 percent knew of one.
Additionally, if you ask a young boy to sit down and watch a women's soccer game, it is not going to go over well because of lack of interest. Not many young boy soccer players are going to look up to the USWNT, rather than the USMNT, just simply by gender connection.
AF: Niko's point isn't meant to be sexist; it goes the opposite way. Young females look up to older females, for the most part. There are exceptions to every rule, of course, but I think a lot of people agree that boys admire men and girls admire women. Women's soccer will continue to be great, there is no doubt about that. But men's soccer needed this World Cup to continue to garner interest. Now, athletic young boys who might have excelled in the sport will likely quit to pursue other sports, like basketball and football.
About the Writer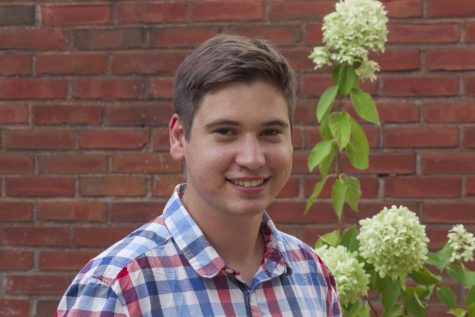 Eddie Kerekes, Executive Editor
Eddie Kerekes is in his fourth year studying chemical engineering while also pursuing a minor in German. He serves as the executive editor. Previous roles...