USG Election Guide 2017: Ivy Petsinger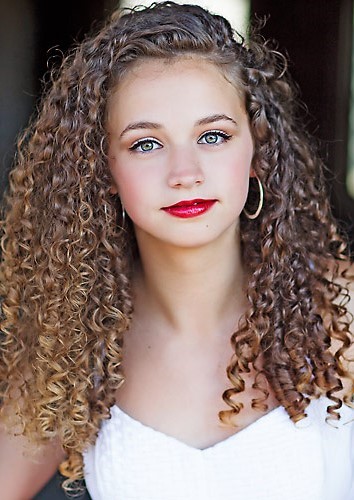 Name: Ivy Petsinger
Year: Third-year
Major: Chemical Engineering
Running for: President
Relevant experience: First-Year Representative on the Student Life (SL) Committee (2014-15); Engineering Representative on the SL Committee (2015-16); Vice President of SL on the Executive Committee (2016-17).
Why do you want this position?
As a student leader, I understand that every student I represent is valuable and important. This gives me the courage to stand up for all students and foster changes. I use my whole heart and am guided by my compassion to try and make every student feel included, make sure their voices are heard and make their experience here at Case Western Reserve University (CWRU) the best one possible.
       Ever since joining Undergraduate Student Government (USG) as a first-year student, I have taken the mission of the organization, "Students First," to heart.  With each decision we face, I strive to consider how any given policy would affect each of my constituents' experience here at CWRU. In my interactions with fellow students and administrators over the past three years, I have developed a vision for how the Undergraduate Student Government can boldly guide our already strong community. I believe the overarching principles that should guide the USG next year are inclusion, transparency, and collaboration.
       With a strong vision based on experience, a proven track record, and bold new ideas, I hope to serve Case Western Reserve University's undergraduate student body as the President of USG.
What is one initiative that you want to complete in your first semester?
One initiative I plan to pursue, in collaboration with Residence Hall Association (RHA), University Diversity Collaborative (UDC), and Educational Services for Students (ESS), is making our community more accessible to disabled individuals. First we should work with ESS to become educated on this initiative, see what is already in place, and see how we can best help. One idea in making our community more accessible to disabled individuals is by doing a disability tour to identify inaccessible areas, and then following through with administrators to make sure these areas are changed to make the community accessible by everyone.
What are some of the most persistent recurring issues on campus and how do you plan to address them?
Being President of USG requires the flexibility to address the new problems that are always arising. Some problems, however, persist from year to year. Two recurring issues on campus include safety and the need for this community to be more inclusive.
       While many measures have been put in place to improve safety on this campus, I will work closely with the next Vice President of Student Life to continue conversations with administrators to make sure that these improvements were not temporary responses to high numbers of security alerts. It is my duty to not just constantly keep safety and security high on the administrative agenda, but also to dynamically collect feedback from students and ensure that their specific concerns are heard.
       In terms of inclusion, improving campus climate is a slow moving process. Mandatory training and the bias reporting system are good institutional changes, but ultimately improving campus climate requires changing the way people think about diversity. When it comes to inclusion, my strategy would not be to try to advocate for inclusion on my own, but ensure that marginalized groups on campus have accessible outlets to have their concerns not just heard, but addressed in a timely and sufficient manner. I would use my position to elevate the voice that marginalized groups are already using to speak up about their issues.
What accomplishment in USG are you most proud of?
This past year, I worked closely with students, Executive Director for Public Safety, Frank Demes, and Vice President of Student Affairs, Lou Stark, to improve safety and security on campus in response to an increased volume of security alerts. This included many conversations and outreach to students to discuss how they felt and what changes they wanted to see, followed by conversations with administrators conveying these issues and discussing potential solutions, as well as many follow up conversations to ensure that these concerns were being addressed. Some of the measures that were taken in response include shorter Greenie waits (cutting morning and evening wait times in half), extending Greenie hours to 3AM, more security officers and staffing up, a new dispatch system, and more SafeRide vehicles (decreasing the wait times). Additionally, the Student Life committee went on a lighting tour to identify poorly lit areas and broken blue lights, subsequently working with CWRU police and a multitude of other campus offices to have new bulbs in place and repairs completed. This resulted in drastically improved campus lighting and ultimately a safer campus environment.
As a member of the Student Presidents Roundtable, what role do you see yourself taking?
The Student President's Roundtable (SPR) has so much potential for collaboration. Having the presidents of all of these organizations sitting in one room, representing every student on campus, is a powerful connection. I think the SPR's primary purpose should be to create an environment at CWRU in which student activities are able to be as successful as possible. Programming and student organizations are central to the heart of CWRU. SPR has already made serious progress on this front. For example, recently SPR renegotiated the cost and payment burden of Tinkham Veale University Center (TVUC) ballrooms. Further, SPR continues to advocate for improvements to Thwing, which I believe creates a space in which a wide variety of student programming can occur. In the future, SPR can continue to advocate for changes that make it easier to hold events and programming on campus. One specific initiative I would like to see SPR pursue is establishing a communal calendar to minimize over programming.
How do you plan on holding vice presidents and representatives accountable?
I would prioritize the implementation of the Initiative Tracker, which would require representatives to regularly update the website with updates, specific outcomes, and next steps on their initiatives. This would hold the organization accountable for taking concrete steps to accomplish the initiatives currently in progress. Additionally, we would set an agenda at the beginning of the semester with focused goals that vice presidents will give updates on throughout the semester. This agenda can be dynamic and subject to change as the needs of the students change, but should include focused goals. I will also hold 1:1s with executive members to keep strong communication between us, hold them accountable, and see how I can best support them, as I would hope vice presidents hold 1:1s with their committee members for similar purposes.
How will your presidency be different from previous years?
A powerful force for making the voices of many speak louder than merely the sum of their parts is collaboration, which is why it is the final piece of my vision for the coming year. Although USG is the only democratically elected body at CWRU, there is a tremendous amount of energy from other student groups and leaders around specific issues that often impact the greater student body at large–whether that be women's rights, sustainability, or health and wellness. I hope that together we can form collaborative partnerships between USG and the many leaders on campus, helping to focus all our efforts into one powerful, united voice for the student body. Furthermore, having student groups as sponsors of relevant resolutions may be yet another way that we could work together.
Leave a Comment