USG president talks progress, future goals
This week Campus Insider sat down with Taylor Gladys, president of the Undergraduate Student Government (USG). Gladys presented to the Board of Trustees on Feb. 20, outlining USG's goals for the next year and their progress on the goals that they had set last year.
Looking back
A USG survey on the new Tinkham Veale University Center, which opened in August, said that 57 percent of people approved of the way that TVUC was used, but they thought that it could be improved for student needs. In particular they thought that the furniture was not great for studying and that there were not enough power outlets. One of Gladys' personal goals as well is to increase branding in TVUC to make it seem more like a Case Western Reserve University property.
For Thwing Gladys said that students and administration were happy with the compromise of creating both meeting and classroom space in the building. However she said that there is still work to be done as far as updating the building and making it better for students.
Gladys said that many students are concerned about the implications of increased enrollment, but that the new residence hall and increased classroom space were a good step towards fixing that.
Looking forward
Gladys said that the institution of OrgSync, which replaced CollegiateLink, has improved the student organization experience because it is much easier for students as well as club officers to use. She also cited the Sparta Center and USG's new paperless reimbursements as improvements for student organizations.
"[Community building] has been a really big focus of mine this year," she said. "It makes me sad that when I talk to CWRU students, a lot of them aren't happy to go here. That's not what your college experience should be."
Gladys said that she is working on improving this through the reinstatement of the diversity and inclusion ad hoc, the bias reporting system, the Oath of Inclusion, Diversity 360 and the other diversity-based initiatives that have been put forward this year.
Gladys said that USG is also working on being more available to students, especially through their Feedback Friday initiative.
"The idea is that USG will be somewhere out on campus every Friday so that students will know that if they have an issue, they can bring it here," she said. She said that Feedback Fridays have helped USG to gather evidence through surveys as well as face-to-face interaction with students, which can give them statistical and anecdotal evidence to bring to the administration.
As far as school spirit, USG has two committees that are working on dealing with the issue; one made up of all students and one that is a mix of staff and students.
"It's a really hard issue to deal with because it's not something you can make, it has to happen naturally," said Gladys. "If we start to pay attention to it more, eventually it's a cultural shift."
Gladys said that, while typically school spirit is focused around athletics, a lot of students are more proud of academic achievements and student involvement at CWRU.
"If we come up with more creative ways to highlight the things that students are already proud of rather than trying to highlight something that is unnatural to them, it would be better," she said.
About the Writer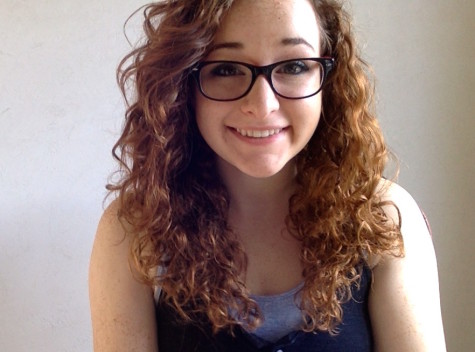 Julia Bianco, Director of Web and Multimedia
Julia Bianco is a senior cognitive science and political science student currently working as The Obsever's Director of Web and Multimedia. She has...