USG pushes for diversity with new oath of inclusion
Following the #webelonghere movement and last semester's push for diversity initiatives on campus, the Undergraduate Student Government is creating an oath of inclusion, a student-generated document that would help to educate new students on Case Western Reserve University's values.
"It's a very tangible thing that represents our values and really speaks to what should be important to us, not only through our undergraduate careers but throughout our entire lives," said Jacob Ma, USG vice president of student life and chair of USG's diversity and inclusion ad hoc committee, who, along with his committee co-chair, Hiram Cortez, first proposed creating an oath.
"A lot of other schools around the country had something similar," said Ma. "I thought it would be a really great idea for our institution that really emphasizes our core values of diversity and inclusion."
USG President Taylor Gladys sent out an email looking for people who were interested in helping to create the oath to the student body on Feb. 13, the same day that members of some of the cultural groups on campus came forward in a letter to the editor, saying that they wanted to split from USG into their own Student Executive Council board.
Ma wants the oath to be formed based on student input. Gladys' email contained a Google Form where interested students could sign up to participate in the oath's creation. It has yielded over 100 responses in less than a week.
"I'm really glad to see a lot of interest in this," said Ma. He plans on reaching out to all involved, as well as leaders of student groups and other campus organizations, to work together on the oath's creation.
"I think that this will be more meaningful to everyone if they feel like they were part of this process," he said.
Right now Ma is gathering initial interest and feedback. Then, he will set up a meeting to create a preliminary proposal, which will be presented to administration. Afterward, taking their feedback into account, the students will revise the document before bringing it back as a final draft. Ma hopes to have the oath implemented by the end of the semester.
Ma envisions the finished product as a document containing "we" and "I" statements about diversity and inclusion on campus. Students would then take the oath during orientation or at the beginning of the year.
"I don't want it to just be a piece of paper that people forget about," he said. "I want it to be widespread across campus."
Ma hopes to get the oath placed on plaques across campus. He said that other universities, that have something similar, sometimes have it in every building.
"I think it's really important to take advantage of the momentum that we've been gaining in trying to make these improvements," he said.
Leave a Comment
About the Writer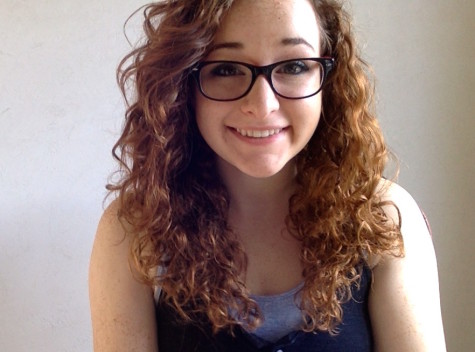 Julia Bianco, Director of Web and Multimedia
Julia Bianco is a senior cognitive science and political science student currently working as The Obsever's Director of Web and Multimedia. She has...