USG speakers present on tuition increases, tobacco-free policy
At the General Assembly meeting of the Undergraduate Student Government (USG) on Jan. 26, two guest speakers spoke about two recent controversial campus issues: tuition increases and the tobacco-free policy.
Provost Bud Baeslack discusses tuition increases
According to Baeslack, the university's strategic plan aims for "innovative education" and to create more opportunities for students. He added that Case Western Reserve University's goal is to keep tuition low while providing an "excellent education" and creating a "reputation as a leading institution."
When determining tuition increases, CWRU considers tuition at 30 similar institutions. "Elite universities" have a 3.8 percent increase in tuition per year, approximately. Over the past two years, CWRU's tuition increase has been about 3.2 to 3.25 percent.
Areas of CWRU that cause cost increases, says Baeslack, are increases in faculty and staff, utility increases, increased security, new facilities, new academic programs, improvements to the Kelvin Smith Library and campus IT. The Provost Commission on the Undergraduate Experience will begin meeting soon to investigate ways to improve CWRU.
During the questions following Baeslack's talk, he also said that need-aware admissions will not be happening next year, in order to "sustain dialogue."
Elizabeth Click, university medical director, clarifies tobacco-free policy
The tobacco-free policy's earlier drafts focused on enforcement, but now it instead aims to encourage people to avoid using tobacco. Click mentioned specifically that the policy will address safety, compliance, international students, e-cigarettes and personal rights as important issues. The university will also work with international students to accommodate for their role in the policy.
Click and Vice President of Student Affairs Lou Stark would like to develop a plan to be implemented in the fall of 2017. The plan will include the elimination of designated smoking areas on campus and several programs intended to help tobacco users quit.
Tobacco includes vaporizers but does not include nicotine patches for those who are using them to aid in cessation, says Click. There is not yet a plan for enforcing the policy. Click mentioned that she and her team are working on a precise list of the tobacco products to be banned.
USG has formed a committee on the tobacco free policy, to be chaired by student life committee Representative Barry Goldberg and Arts & Sciences Representative Andrew Thompson.
"The goal is to present the student body with not only a referendum to accurately gauge opinion, but also enough information on the proposal and both sides of the issue to allow students to form their own educated opinion," said Goldberg. "A major theme in this year's USG has been to put as much power as possible into the hands of the student body as a whole, and the goals of this committee are no exception."
Leave a Comment
About the Writers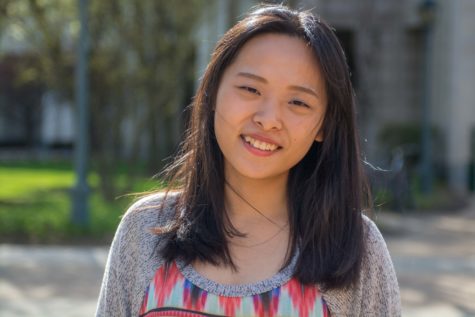 Celia Wan, News Editor
Celia Wan is a sophomore majoring in mathematics and history. She joined The Observer in the fall of 2015 and became the news editor at the end of her...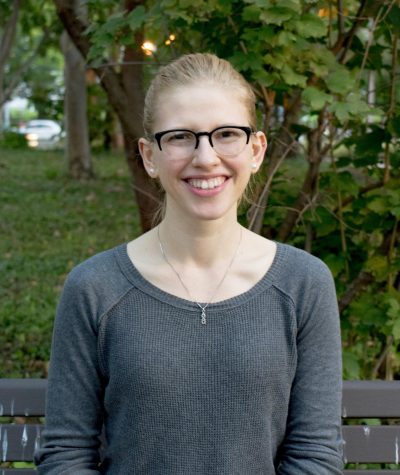 Aquene Kimmel, Director of Web and Multimedia
Aquene Kimmel, Director of Web and Multimedia, is a fourth-year English and French major. She is also Editor-in-Chief of The Athenian and a member of Pi...