CWRU community participates in national Veterans Day event
On Wednesday, Nov. 11 the sun was shining and a brisk breeze blew at just the right speed to make the American flag on the podium ripple as the Case Western Reserve University community participated in the nationally recognized Veterans Day Commemoration and National Roll Call outside of Adelbert Hall.
Ohio State Senator and veteran, Frank LaRose, spoke about the importance of Veterans Day to the gathered crowd of about 40 students, faculty, administrators and community members.
"I was thinking how lucky we are to have this opportunity, how privileged we are to have this chance to gather as free men and women and to celebrate those people that helped to guarantee that we remain that way," said LaRose following his introduction.
He urged veterans to continue to serve their communities through elected positions and other means and encouraged all present to call any family and friends, particularly elderly ones, who have served in the armed forces.
"Just pick up the phone or stop by and see them, tell them 'thanks for your service,' tell them that you value their service and that you love them and that you appreciate the sacrifices they've made so that we can remain free," said LaRose.
Following LaRose's speech, people took turns reading through a list of names of Ohio veterans who were killed overseas: "Charles L. Adkins. Justin B. Allen. Nathan R. Anderson. Joseph J. Andreas Jr. . . ."
At 2 p.m. the names paused so that CWRU could take part in a nationwide minute of silence in recognition of veterans.
Following the list of names, members of the SAGES seminar Telling War Stories, taught by Shirley Wormser Professor of Journalism and Media Writing James Sheeler, also took the stage. Each student read the name of an Ohio veteran killed in combat whom they had researched for the course.
Leave a Comment
About the Contributor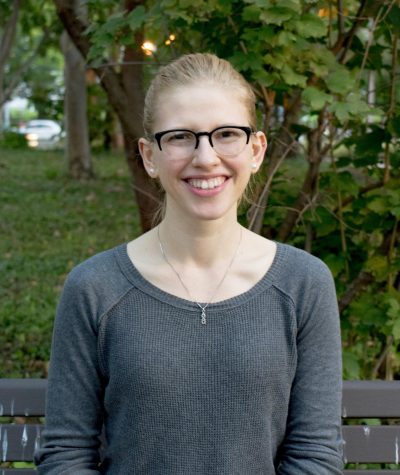 Aquene Kimmel, Director of Web and Multimedia
Aquene Kimmel, Director of Web and Multimedia, is a fourth-year English and French major. She is also Editor-in-Chief of The Athenian and a member of Pi...