Vice President Mike Pence walks out of NFL game in protest, costing taxpayers
When Vice President Mike Pence walked into Lucas Oil Stadium last Sunday he had no intention of saying for the game. Pence had promised before he attended that if any players protested during the national anthem, he would leave. Considering the matchup, the San Francisco 49ers versus the Indianapolis Colts, there was little chance he was going to stay.
The 49ers started the protest movement in the NFL. The debate over protesting during the national anthem, which rages between those who find kneeling during the anthem disrespectful and those who consider it an expression of First Amendment rights, started with former 49er quarterback Colin Kaepernick. Since he first sat on the bench for the anthem last NFL-preseason, Kaepernick has been the lightning rod for a inherently race driven national dialogue.
Kaepernick sat, and then knelt, to call attention to the treatment of minorities by police in America. His silent protest spoke volumes, attracting the praise and support of a number of his colleagues and the fury of a large group of Americans, including President Donald Trump.
Colin Kaepernick opted out of his 49ers contract at the end of last season and promptly received zero contract offers from any time in the league, but his protest had since spread throughout the league.
For those that find the anthem protests offensive, this has proved an infuriating situation. This group tends to overlap with President Trump's supporters, which he found out in a speech on Sept. 22 where his call for NFL owners to "get that son of a bitch off the field" in reference to players that protest received massive applause. Sensing an opportunity to treat Kaepernick and the NFL protests much in the same way President Trump's "Crooked Hillary" narrative helped his election campaign, the White House went on the offensive, attacking players and owners who supported and participated in on field protests.
This culminated last weekend with Pence spending approximately  $250,000 to fly across the country in order to walk out of an NFL game before it started. Pence flew from Las Vegas to Indianapolis to Los Angeles, a journey that CNN reports cost American taxpayers roughly $242,500. His stop in Indianapolis was justified as having been "planned for weeks", though whether advanced planning explains a $200,000 flight remains to be seen.
Considering the recent resignations of Secretary of Health and Human Services Tom Price after he spent over 400,000 dollars riding private jets and the fact that Treasury Secretary Steven Mnuchin has also come under fire for spending around 800,000 dollars to fly on military jets, some found the timing of Pence's stunt seems questionable. Hawaii Senator Brian Schatz said, "Wait. This was orchestrated to make a point? That's not an inexpensive thing to do."
There is also no question that the walkout was pre-planned. Before the game the vice presidential press pool, whose members follow the vice president at all times, were instructed to stay in their vans instead of following the vice president into the game. According to a staffer they were told they would not be allowed into the game, because "there may be an early departure."
Others found the walk-out to be an extremely hypocritical publicity stunt. Former Michigan Democratic Representative John Dingell took to Twitter to point out that Pence walking out of the game was, in fact, a national anthem-related protest, saying, "Cool national anthem protest, @VP. Shame nobody else is allowed to do that."
About the Writer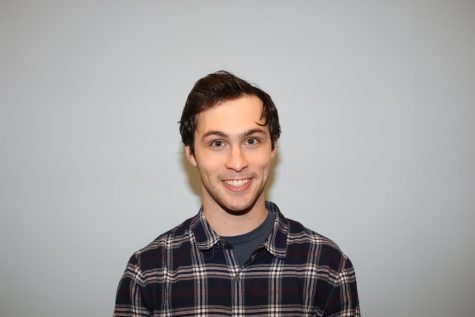 Henry Bendon, Staff Reporter
Henry Bendon is a fourth-year political science major who has been writing and taking photos for the Observer since the fall of 2016. In his time with...