Caffeine at a cost
Village Starbucks ends $2 reusable mug program; keeps $1 coffees
It was an outcry heard all over Yik Yak, but not over Leutner Commons. The Village Starbucks announced the end of their $2 drink program, which ignited social media with student fury, but no one showed up to the Residence Hall Association's (RHA) publicized food forum with Bon Appétit management to discuss the issue in person.
The $2 drink program allowed students to get any size drink for $2 if they brought a reusable cup. Students could also get hot or iced drip coffee and shaken iced teas for only $1 if they brought a reusable mug. The goal of the program was to reduce plastic and paper cup waste by creating an incentive for students to bring reusable mugs.
On March 31, the $2 program ended. However the $1 program is still intact. Students will also receive a 25-cent discount on drinks when they bring in a reusable mug, which is an additional 15 cents on top of the 10 cents off that Starbucks offers nationwide.
"It was definitely not a knee-jerk decision," said Jim Boland, director of Operations for Bon Appétit, adding that the decision has been in the works for months. "Our number one priority on campus is the students, but sometimes you have to make tough decisions."
With rising food costs, offering $2 drinks that would normally cost at least $3 or $4 was no longer cost-effective. However the decision also has sustainability implications.
"The Office of Sustainability thinks it's a really good thing to incentivize reusable mugs," said Director of Sustainability Stephanie Corbett. "Giving discounts is one way to do that."
The Office of Sustainability and the Student Sustainability Council (SSC) have been working with Bon Appétit on other sustainability plans on campus, including reducing plastic bag waste at Grab It and Bag It. Although they were not contacted about this decision, Corbett said that the Office of Sustainability plans on doing studies to see if there are any dramatic changes in usage of reusable mugs.
"I was disappointed to hear that the Village Starbucks is going to stop the $2 drink program," said Grace Cammarn, president of the SSC. "It was a forward-thinking way to incentivize using reusable cups, as it taught the students to break the habit of settling for the disposable. I only hope that the customers continue to bring their own thermoses and tumblers if not for the sake of saving money, for the sake of the environment."
Still Corbett acknowledged that the Village Starbucks offered the most generous mug discount she had ever heard of and that no other college campus that she was aware of gave a discount so steep.
"Bon Appétit and Starbucks have to make business decisions," she said. "They've been really good partners in other sustainability initiatives. While I'm personally sad to see the $2 mug discount go, sometimes business decisions are made that take into account not just environmental sustainability, but other sustainability factors as well."
Boland echoed her sentiments, saying that, while Bon Appétit was happy to offer such a discount to students and to help reduce waste, it was no longer economically feasible for them to continue.
However many students were still upset over the decision.
"Personally the price change seems a bit unbelievable because both Starbucks and Bon Appétit are multi-million dollar companies, and yet they find it necessary to demand those with less give them more," said freshman Rachel Payne. "It was also a Starbucks that was supposed to be there for the students, not necessarily to make a profit. The fact that they just changed their mind about wanting to provide a nice service for a reasonable price shows a lack of empathy towards the consumers."
Boland, along with other Bon Appétit managers, attended the monthly RHA food forum on April 1 in Leutner Commons. Although many students had been posting on social media about how angry they were about the removal of the $2 drinks, and RHA had been pushing the forum as an opportunity to express their concerns, no students were present.
Bon Appétit encouraged students who have feedback on this decision or their other products to contact them via their website.
About the Writer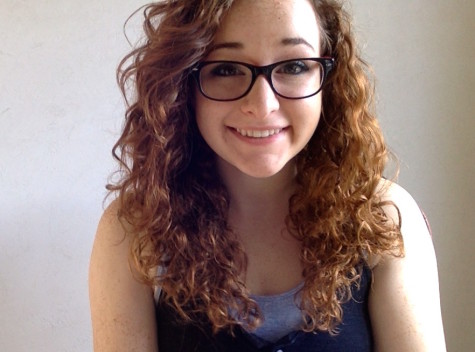 Julia Bianco, Director of Web and Multimedia
Julia Bianco is a senior cognitive science and political science student currently working as The Obsever's Director of Web and Multimedia. She has...