Student in temporary housing in Wade Manor mistaken for intruder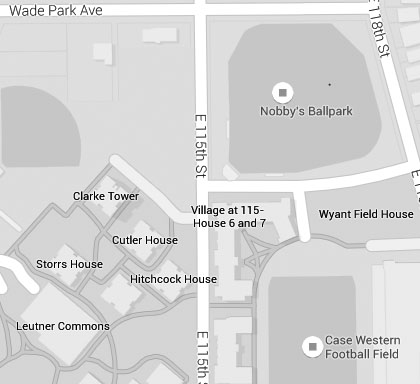 Josh Lehrer was sleeping in his new temporary housing in Wade Manor for the first time when, at 2:30 a.m., he was awoken by two police officers coming into his room.
Lehrer was initially shocked by the members of the Case Western Reserve University Police Department. A New Residence Hall resident, he had been assigned to stay in Wade Manor from Aug. 9 until the new hall was completed.
He posted on social media shortly after that police had come in "with guns in hand," though he later became less sure of that detail.
The officers asked to see his license and CWRU ID, and he complied.
Wade Manor, a house on the corner of E 115th Street and Wade Park Avenue, had previously been donated to CWRU on the condition that its owner could live there until his death. When he died last spring, CWRU considered their options for how to use the space, deciding that until the New Residence Hall opened it could serve as temporary housing.
According to Allison Heuring, director of budgets and financial planning, CWRU PD had been informed that students would be living there, but they had not expected them to move in during the transition housing period, before the bulk of returning students arrived at CWRU on Aug. 15.
"What may have been unclear was the first move-in dates for students at Wade Manor, especially since it was a first-time use of the building and for arrival dates that were 'open' for Transition Housing students who had the whole weekend of Aug. 7–9 to move out of summer assignments into Wade," said Heuring.
When officers saw lights on in the building, they thought that someone was breaking in.
"There was a clear miscommunication between housing and the police department," said Lehrer.
"When police saw a light on in Wade Manor just before 2:30 a.m. Aug. 11, concern existed that the building was still supposed to be vacant—a concern that would have been well-founded in most other years," said a university spokesperson. "Officers investigated, and departed soon after determining Mr. Lehrer was an undergraduate and did have authorization to be in Wade Manor."
Despite the initial scare, Lehrer noted that he is grateful that CWRU PD were paying attention to the little-known CWRU building.
"The university regrets Mr. Lehrer's experience, and emphasizes that the offices involved will review their processes for move-in communications to try to ensure such incidents are not repeated," said the university spokesperson.
About the Contributor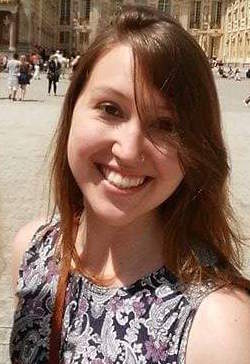 Anastazia Vanisko, Copy Editor
Anastazia Vanisko is copy editor for The Observer and writes for the news section. She is a third-year political science and dance double major, with minors...