What to do this weekend
Friday, Sept. 7
What: SexPo
When:11:30 a.m.- 3:30 p.m.
Where: Tinkham Veale University Center Ballroom
Strip away the taboo around sex at the third annual Case Western Reserve University SexPo. This event in the ballroom of Tinkham Veale University Center features booths where students can learn about sex and sexuality in a safe, accepting environment.
What: Front Porch Concert Series
When: 7-9 p.m.
Where: Lakewood Public Library
Live music will fill Downtown Lakewood on Friday evening with the last installment of LakewoodAlive's Front Porch Concert Series. The Light of Day Band will cap off the ninth year of the 12-week concert series with a set of high-energy funk and R&B.
Saturday, Sept. 8
What: Cleveland Drag Showcase
When: 8 p.m.- 12 a.m.
Where: Beachland Ballroom and Tavern
The Cleveland Drag Showcase celebrates its third year of bringing all ages drag performance to Cleveland. The show, headlined by E the Dragnificent, features 12 performers. The night's festivities will be hosted by Ken Schneck, a professor at Baldwin Wallace University and the host of the nationally syndicated radio show "This Show is So Gay." General admission costs $15 online and $20 on the day of the show.
What: 2001: A Space Odyssey
When: Saturday 9 p.m., Sunday 3:30 p.m.
Where: Cleveland Institute of Art Cinematheque
See one of the most influential science fiction movies of all time in a brand new way at the Cleveland Institute of Art. Watch in 4K resolution as the crew of the Discovery One battle the supercomputer HAL on their voyage to Jupiter.
What: Cleveland Taco Festival
When: 1-7 p.m.
Where: JACK Thistledown Racino
Over 20 of the area's best restaurants will be serving a variety of tacos for $3 each. The event features live entertainment, a chili pepper eating contest and a giant nacho bar.  General admission costs $9.99, and parking is free.
What: End of Summer Party
When: 3-11 p.m.
Where: Toby's Plaza
Experience one last summer party at Toby's Plaza. This free event features WRUW DJs, games, live music by Jul Big Green and a screening of "Avengers: Infinity War."
Sunday, Sept. 9
What: Asian Grocery Tour & Tasting
When: 3-5:30 p.m.
Where: Asian Town Center
If you want to learn about the ingredients that go into some of your favorite Asian dishes, take advantage of this opportunity in Cleveland's historic Asiatown. The event, hosted by Ice and Rice, will feature tastings of fruits, vegetables and prepared foods.
About the Writer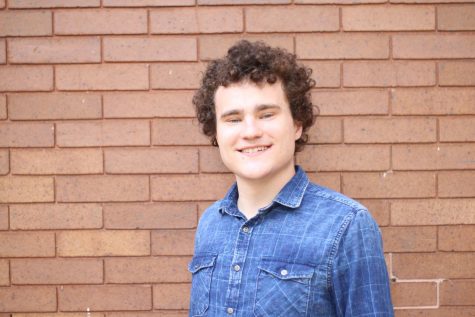 Matt Hooke, Executive Editor
Matt Hooke, The Observer's executive editor, is a fourth-year student studying English. This is his first year as executive editor after spending time...