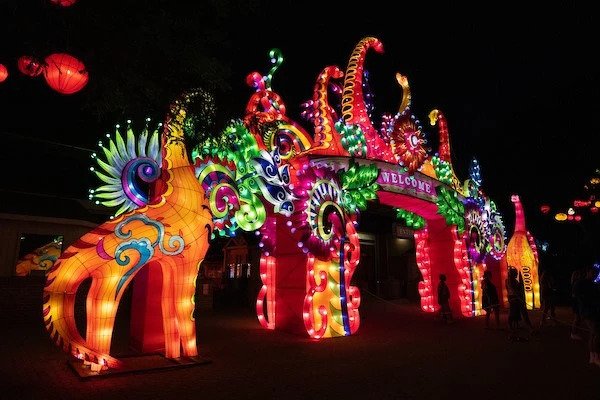 After a long summer away from friends and classmates, the last way you want to spend your first weekend back on campus is stuck in your dorm room. Instead, get out in the sun, meet new people and see some amazing sights with these six great events going on this week/weekend. Some are happening right here on campus, and the others are easily accessible via public transportation—with one notable exception—so you have no excuse for not enjoying yourself.
So what are you waiting for? Go out and have some fun.
Spartigras
When: Saturday, Aug. 26 from 6-8 p.m.
Where: Thwing Center
This event put on by the University Media Board (UMB) is a great way to get to know all of Case Western Reserve University's many media-based organizations, including yours truly, The Observer. Whether you're interested in film, radio, satire or undergraduate research, there's truly something here for everyone. If that's not enticing enough on its own, there will also be games, prizes and of course, free food.
Outdoor Film and Improv Night
When: Saturday, Aug. 26 from 8:30-11 p.m.
Where: East Bell Commons
In UMB's second event of the night, CWRU's improv troupe, IMPROVment, will give a late night performance followed by an even later screening of "Monsters University" hosted by the CWRU Film Society. Show up for laughs, entertainment and complimentary popcorn, candy and drinks.
Asian Lantern Festival
When: Aug. 25-27 from 6:30-10:30 p.m.
Where: Cleveland Metroparks Zoo
This evenings-only festival showcases 183 acres worth of indoor and outdoor lit exhibits including an almost 40-foot tall lantern, tunnels you can walk through and an Enchanted Garden Experience full of giant flowers and butterflies clocking in at about 150 feet in length. The event draws in nearly 150,000 guests each year and features live performances, an Asian craft market and "culturally inspired cuisine" in addition to its lights. Each year the event changes slightly, with new additions making the event even more exciting—check out last year's review here.
Admission is $25 for members. 
Frostville Flea and Summer Farmers Market
When: Saturday, Aug. 26 from 9 a.m. to 1 p.m.
Where: Frostville Museum in North Olmsted
Though you're going to have to drive into the suburbs for this one, the thrifting finds at this flea/farmer's market will definitely be worth it. While the Trash and Treasures sale is only happening this Saturday, the seasonal produce, pastries, maple syrup, artisan breads, coffee, plants and more will be available Saturday mornings year-round. Music, cooking demonstrations and guest speakers will also make surprise appearances.
Blow
When: Aug. 25 to Oct. 7 from noon to 9 p.m.
Where: Transformer Station in Ohio City
This contemporary art exhibition by the artist Tabaimo combines modern animation with traditional Japanese art styles to show the flowing, ever-changing nature of time. Tabaimo uses both visuals—of bubbles, plants and body parts—and audio mimicking the sounds of water to create a singular immersive, fantastical scene. After spending an afternoon at "Blow," you can stop by one of Ohio City's many coffee shops or West Side Market.
Admission is free!
Soulja Boy
When: Sunday, Aug. 27 at 7 p.m.
Where: House of Blues
While tickets are limited, snag one of the few remaining ones and go party like it's 2007 the night before classes begin. I can't think of a better way to kick off a new school year.