Where to order out from this winter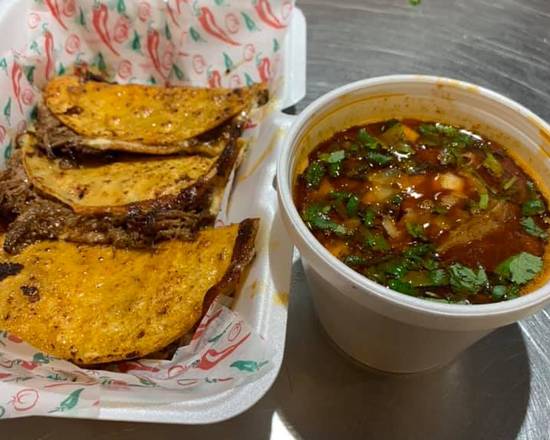 Snow-filled streets and sidewalks make for cumbersome walks to classes and even worse trips to dining halls and other food locations on campus. For this reason, students feel more inclined than ever to ditch campus food for the chance to explore local restaurants through food delivery apps like Grubhub and DoorDash. In support of this ordering-in epidemic, I have compiled a list of restaurants in the Cleveland area that are sure to satisfy cravings for a variety of types of cuisine. 
Piada Italian Street Food  
If you are looking for some well-priced Italian eats, turn to Piada—a street-food-based restaurant popular for its create-your-own pasta bowls and piadas. Offering classics like carbonara and pomodoro, Piada is also recognized for its tasty diavolo sauce that can spice up any pasta dish. So if you're looking for some simple yet flavorful Italian food, be sure to check this place out.
Pho and Rice Coventry
For all my Vietnamese and Thai food lovers, Pho and Rice, located in Coventry, is serving up delicious pho, crispy rolls and classic thai dishes. Along with offering an expansive menu of items, Pho and Rice perfectly caters to us frugal college students, with most dishes ranging from just $4 to $13. 
Cilantro Taqueria
If you're looking for some good Mexican food to take your tastebuds on a vacation, visit Cilantro Taqueria. Whether you're craving a burrito, a torta, a quesadilla or a bowl, Cilantro Taqueria is sure to satisfy with its wide range of protein and vegetable options. As an added bonus, enjoy some specialty Mexican desserts like Chocoflan and tres leches cake. 
Aladdin's Eatery 
Aladdin's brings Lebanese American flavor to the Cleveland area with its wide range of pita pizzas, rolled pitas and salads. With over 30 locations in the United States, Aladdin's is the perfect spot to enjoy fresh Lebanese food, much of which is vegan and gluten-free. 
Paradise Biryani Pointe
For fans of Indian Flame, Paradise Biryani Pointe is another great place to enjoy South Asian cuisine from the comfort of your dorm. Though it offers classic vegetarian dishes like malai kofta and kadai paneer, Paradise Biryani Pointe is primarily known for its wide variety of biryani: shrimp, chicken, egg, vegetable and more. So, if you're looking for Indian food that packs a punch, make sure to check this place out. 
Corbo Pasta and Pizza House 
Corbo Pasta and Pizza House in Mayfield offers traditional thick-crust pizza, along with other Italian classics such as cavatelli, gnocchi and chicken parmesan. Unique to most restaurants in the area, they also offer various Italian desserts like cannoli and lemon biscotti—a perfect end to a hearty meal.
Pacific East Japanese Restaurant 
Another location in Coventry is Pacific East Japanese Restaurant, which boasts a menu with almost any kind of sushi you can imagine. Along with its Japanese cuisine, the restaurant offers various traditional Malaysian dishes such as laksa and mee goreng. Even better, meals can be made complete with sweet bubble tea or crunchy tempura ice cream. 
Ipoke 
Enjoy Hawaiian cuisine at Ipoke, Cleveland's premier destination for all things fresh poke. With the ability to create your own poke bowl or pick from a fixed menu, Ipoke offers something for all seafood lovers. Be sure to pair your poke bowl with one of their green tea selections; my personal favorite is the jasmine green tea. 
That's all the food stops I have for now, but be sure to stay on the lookout for an updated list in the spring. I hope these food recommendations will come in handy next time you are looking to take a break from campus food and experience the taste of Cleveland.