Why Kendrick's Pulitzer win matters
For the first time in the prestigious award's 75-year history, a non-jazz or classical recording won the Pulitzer Prize for Music on April 16. In a shocking victory, Kendrick Lamar's "DAMN" beat two modern classical pieces, Michael Gilbertson's, "Quartet," and Ted Hearne's "Sound from the Bench."
Aside from Lamar's $15,000 cash prize, the award itself cements how the status of hip-hop and popular music has changed in recent years. Now, pop music must be considered high art as worthy of study as Beethoven and Mozart.
We have, however, seen inklings of this trend toward higher regard for pop music before. In 2016, Bob Dylan won the Nobel Prize for Literature, a landmark achievement but one with a completely different context than that of Kendrick's win. Dylan is the defining artist of the Baby Boomer generation, an artist whose music comments on an era dominated by Cold War paranoia and the Vietnam War.
Lamar is the modern day Dylan. He is the defining artist of a generation. Like Dylan, his music reflects the social and cultural issues of his time; his song "Alright" has become the anthem of the Black Lives Matter movement, much like how "The Times They Are A Changin'" became the anthem of the 60s counter-culture. Both musicians not only wow with their lyrics, but with their sound as well. "To Pimp a Butterfly," Lamar's 2015 magnum opus, displays a sophisticated jazz-influenced sound which sounded like nothing else on the pop charts. His use of musicians, including bassist Thundercat and saxophonist Kamasi Washington, shocked the charts, which were dominated by polished electronic influenced music.
Dylan's sound was revolutionary for the opposite reason. His stripped down approach, with gravely plainspoken vocals and acoustic guitar, functioned as the antithesis to the polished pop hits of Frank Sinatra and the other crooners who dominated the late 50s and early 60s.
"DAMN" is a more accessible album than "To Pimp a Butterfly," but manages to stay innovative by incorporating elements of the southern trap sound which has come to dominate hip-hop. Dylan showed a similar ability to adapt to the times, going electric in 1965 in response to the growth of psychedelic rock.
Lamar's win, though, changes the game from a critical perspective. Listeners can hold the musicians they love to a higher standard. If "DAMN" can win a Pulitzer for being "a virtuosic song collection unified by its vernacular authenticity and rhythmic dynamism," according to the Pulitzer committee, we now have a license to hold similar artists to the same standard. The age-old excuse for mediocrity that "it's only pop music" is rendered meaningless now that pop musicians have won the same award that venerated composers like Charles Ives and Aaron Copland have also received.
This is not to say that all music should be high art; a great dance song is a great dance song no matter how meaningless the lyrics. Kendrick's win is proof that we have more room in the mainstream for artists who choose to defy convention and challenge our social institutions. Hopefully, more artists can follow his example.
About the Writer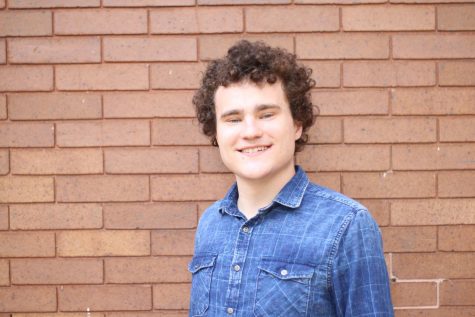 Matt Hooke, Executive Editor
Matt Hooke, The Observer's executive editor, is a fourth-year student studying English. This is his first year as executive editor after spending time...