Wild wins and reaching records
Top 10 sports moments of the spring
Despite the harsh conditions for most of the spring semester, Spartans still competed in six varsity sports: men's and women's track and field, men's and women's tennis, baseball and softball, compiling a total record of 73-41. Though women's tennis is the only team to have finished the regular season, it's still time for the traditional countdown of the top 10 moments from the spring. It was hard to choose between all of the outstanding team and individual performances this season, but these are the ones that made the cut.
1: Krimbrill wins 100
        It was fitting that fourth-year student CJ Krimbill was honored as a senior on the same day he became the first Case Western Reserve University player to win 100 singles matches. After two senior day victories, Krimbill's career record stood at 101-29. He also became just the second player in University Athletic Association (UAA) history with 100 singles and doubles wins, as his career doubles record now stands at 115-29.
2: Wennerberg breaks home run record
        Another historic day for the Spartans came earlier in the year when third-year starting pitcher and outfielder Annie Wennerberg smashed her 29th career homerun, breaking the CWRU record. She has shown her dual-threat nature throughout the season, starting in 25 games for the Spartans, striking out 115 batters and posting a 3.60 ERA while only walking 36 batters.
3: Khadilkar has most singles wins
        Just one week earlier, on March 26, fourth-year tennis player Surya Khadilkar set another CWRU career record when she broke the women's program record for singles wins by winning her 61st match. Currently she boasts a career record of 63-26 and is 13-2 this year in singles matches and 12-4 in doubles matches.
4: Track and Field dominates
        Both the Spartans men's and women's track and field teams left their competition in the dust at the Dick Small Invitational in late March. The men's team scored 167.5 points, 48 more than the second place team, and the women's team scored 149 points, 26 more than the next team. Both teams combined for six first-place finishes during the meet.  
5: Baseball second in UAA
        CWRU's baseball team finished second in the UAA after going 5-3 in the UAA Championships, their third consecutive top two finish. During their opening game in the tournament, the Spartans stole a UAA tournament record 12 bases in a 6-3 win over Brandeis University. The Spartans upset then third-ranked Emory University 4-3 in the next game, taking advantage of three Eagles' errors.
6: Shattering records
        The Spartan track and field teams are no strangers to setting records, with 13 set in the indoor season. In the outdoor season, they broke four more. Second-year student Danielle Kulpins set the 3,000-meter steeplechase record, first-year student Olivia Newman set the 400-meter record, third-year student Nathaniel Wahner set the 200-meter record and a relay team consisting of second-year students Jonathan Freeman, Adrian Cannon and Zak Hurd and first-year student Rasheed Ajala set the record in the 4×100 meter.
7: Women's tennis wins marathon match
        In a match that lasted nearly six hours, the CWRU women's tennis team upset UAA rival and 15th ranked University of Chicago 5-4 on April 10. Fourth-year student Sara Zargham won the sixth singles match in a dramatic three set finale 7-5, 2-6, 6-2 to clinch the victory for the Spartans. Khadilkar and fourth-year student Taylor Sweeney also won singles matches for 22nd CWRU in their most recent victory.
8: Men's tennis highest rank ever
        After a red hot 11-3 start, the men's tennis team earned the number five spot on the Oracle/ITA Division III National Rankings, their highest ever in school history. Ever since, the Spartans have not dropped below sixth place on the strength of fourth-year students Krimbrill and Louis Stuerke and third-year students James Fojtasek, Phil Gruber and Kevin Dong. The team has recently been on a tear, winning seven of their last eight matches by a combined score of 56-15.
9: Softball crushes ONU
        The softball team was in need of wins after a disappointing 2-8 finish at the UAA Championships, and they got all their frustration out in a 10-3 rout of Ohio Northern University. They collected a season high 19 hits with second baseman Lindsey Robinson leading the team by going five-for-five during the day. The Spartans even managed to walk three times and got on base via three ONU errors, for a grand total of 25 baserunners for the game.
10: 83 athletes earn UAA All-Academic Honors
        CWRU athletes again showed that they can excel both athletically and academically as 83 student-athletes earned UAA All-Academic Honors, with a requirement of a full year of courses and a 3.300 GPA. The baseball team had 14 winners, both softball and women's tennis had seven, men's tennis had five, women's track and field had 25 and men's track and field had 26.
About the Writer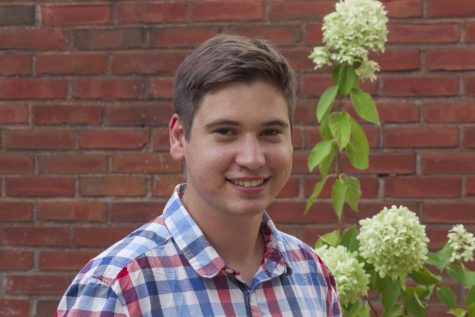 Eddie Kerekes, Executive Editor
Eddie Kerekes is in his fourth year studying chemical engineering while also pursuing a minor in German. He serves as the executive editor. Previous roles...