7 TV shows to binge watch this break
There are twenty-five days between the last day of finals and the first day of spring semester. So indulge in those twenty-five glorious days of freedom. Treat yo' self. Find a spot on the couch, grab the remote and partake in every college student's favorite holiday tradition: the annual binge fest. I mean who needs social interaction when there's Netflix?
Stumped on where to begin? Then check out my list of the seven shows you should be watching over winter break.
1. "Master of None"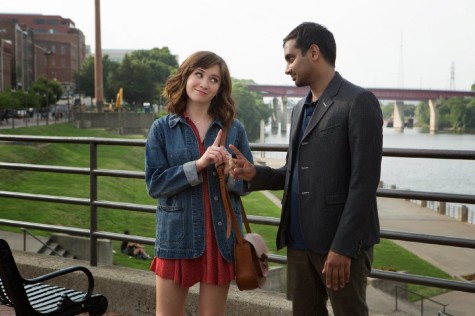 Ask anyone what you should be watching this holiday and they'll undoubtedly say "Master of None." Netflix's latest original hit, the show centers on Dev—a thirty-something year old just trying to navigate life in the Big Apple. Aziz Ansari shines and surprises in the indie sitcom, incorporating moving moments with his awkward comedic persona.
Where can you watch it? Netflix, of course.
How long is it? A mere 10 episodes. Grab a few snacks, turn off your cell phone, and knock out the season in under a day.
2. "Marvel's Jessica Jones"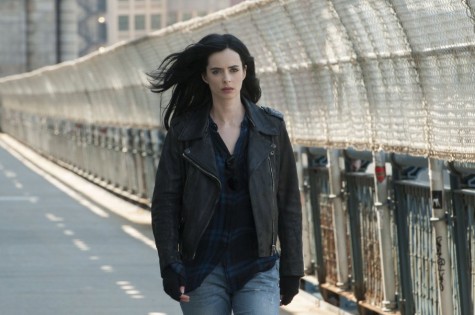 "Jessica Jones" is Marvel's latest contribution to television and their best one yet (if I do say so myself). Be warned, the show is not for the faint at heart. It is one of the darker shows on the list, but masterfully written and wonderfully performed. Isn't that worth a few moments of discomfort? I think so.
Where can you watch it? Netflix
How long is it? Thirteen, one hour long episodes. If you get up early enough, you could binge watch "Master of None" and "Jessica Jones" in the same day! (So what if your mom thinks you're being antisocial?)
3. "Empire"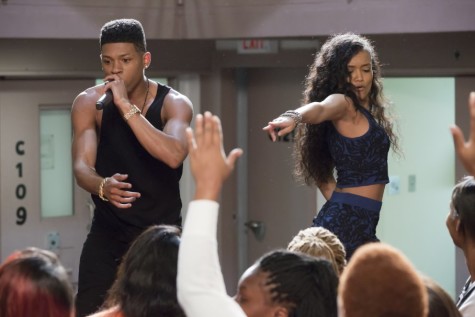 Goodness gracious. I have been watching "Empire" since it made its grand debut on Fox last January.  A surprise hit (similar shows have crashed and burned on the network), the show is filled with sex, betrayal, crime, love, kinship, a great cast and of course music. Now in its second season, I don't see the sun setting on this empire anytime soon.
Where can you watch it? Log in to Hulu to catch up on the last few episodes or Hulu Plus to watch both seasons.
How long is it? 1.5 seasons. The show is on its winter break, so be sure to catch up during yours. Each episode runs about one hour with commercials and 45 minutes without.
4. "Unbreakable Kimmy Schimdt"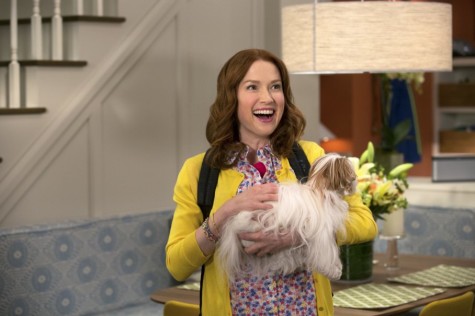 After her rescue from an underground doomsday cult, 29 year old Kimmy Schmidt steps out into the world for the first time in 15 years. Despite the "perks" of being one of the four Durnsville, Indiana Mole Women, Kimmy decides to move on with her life and move out of the shadow of her unfortunate past. Armed with nothing but her unbreakable optimism, this quirky Indiana woman with light up Sketchers and a Jansport backpack struggles to make her way and make her mark in New York City.
All in all, this show can neatly be summed up in one word: hilarity.
Where can you watch it? Netflix.
How long is it? Not long enough. There are thirteen episodes and at 23 minutes a pop I finished in less than a day. Once you start you can't stop, so you'll spend the rest of your day pleading to the gods of Netflix for the second season.
5. "Black-ish"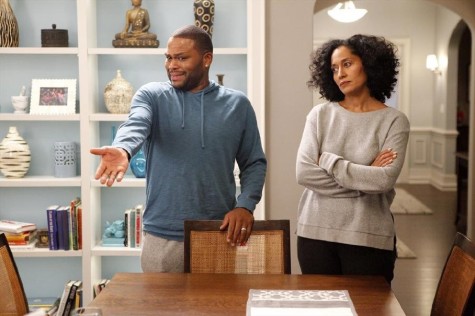 "Black-ish" is one of two ABC shows that humorously explore ideas of ethnic identity and cultural assimilation. Tracee Ellis Ross and Anthony Anderson, the show's frontrunners, are brilliant as Rainbow and Dre Johnson—two African American parents struggling to keep their four children culturally grounded in upper middle class America. Definitely worth the binge; especially when you need a reminder that yours isn't the only (endearingly) dysfunctional family.
Where can you watch it? Hulu
How long is it? Thirty-three half hour episodes. Grab the family, a bowl of popcorn, and enjoy. After all, the family that binges together stays together.
6. "Fresh Off the Boat"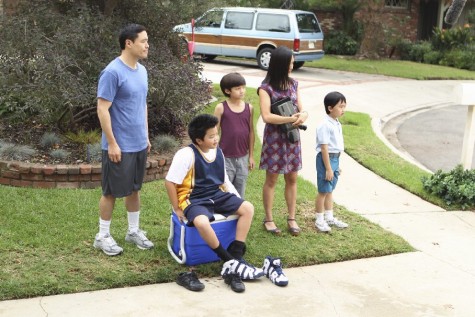 A show focused on a Taiwanese-American family running a Western-themed chophouse in Orlando, Florida, "Fresh Off The Boat" is the first U.S. primetime sitcom starring an Asian-American family since 1994. Like "Black-ish," "FOTB" explores the conflict between embracing the "American Dream" and holding onto cultural identity—all in the confines of a safe sitcom structure. A smart comedy, "FOTB" is great for a weekend binge-fest.
Where can you watch it? Hulu
How long is it? Twenty-three episodes that breeze right on by. (The midseason premiere can't come soon enough.)
7. "How to Get Away With Murder"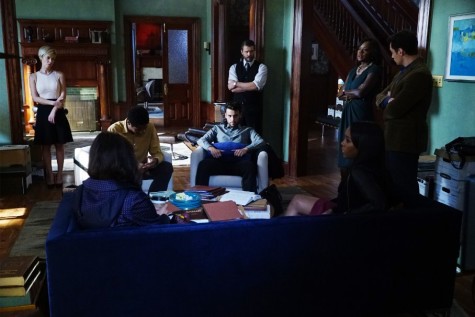 I intentionally binge watch this show at season breaks because the suspense is too much for my poor heart to handle.  Another Shonda Rhimes gold mine, the legal drama is centered on a criminal defense attorney, her five student interns, and—as the title suggests—how to get away with murder.
Where can you watch it? Catch season one on Netflix and season two on Hulu.
How long is it? The show is currently halfway through its second season. Each episode runs about an hour long, but factoring in how many times you'll need to stop and catch your breath you better give yourself a few days to binge this series.