Women's soccer faces tough competition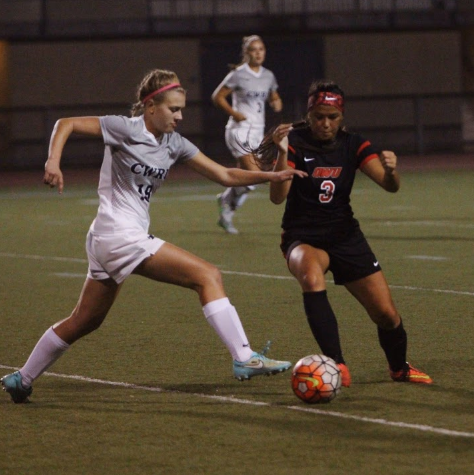 The Case Western Reserve University Women's Soccer team played two tough games last week, defeating Ohio Wesleyan University 2-0 and then dropping a match against eigth-ranked Brandeis University 4-0. With their split performance, the Spartans are now 5-4-3 overall on the season, including an 0-1-1 record in the University Athletic Association (UAA) which has them tied for last in the conference.
In the first match against the Battling Bishops of Ohio Wesleyan, the Spartans were in control for the majority of the contest. The fourth-year players led the charge as forwards Marley Praprost and Amy Lindberg each scored a goal.
The scoring was brief in the contest. Prapsort connected off a pass from second-year midfielder Melanie Kukura in the 36th minute for her first goal of the season. The Spartans outshot the Battling Bishops 10-2 in a dominating first half for the team. Neither team had a corner kick in the first half.
In the second half, the Spartans quickly found the back of the net thanks to a Lindbergh as she scored off of an assist from first-year forward Kimberly Chen. It was Lindbergh's fifth goal of the season, the highest on the team. The Spartans had another imposing half, outshooting the Battling Bishops 9-2. CWRU also had two corner kick opportunities in the half after not having any opportunities in the first half.
In the Spartans' second game of the week, the team struggled against the Brandeis University Judges in a UAA conference match. The Brandeis win put the Judges at 12-0-1 on the season, the best start in team history. The Spartans were unable to get anything going in a game in which they were outshot 12-4, including 9-3 in shots on goal.
The Judges found their rhythm early, scoring in the fifth minute of the game. Brandeis would increase their lead just nine minutes later with another goal. They were not done, however, as they scored again in the 28th and 29th minutes of the game. That concluded the scoring for either team as there were no goals scored in the second half. Brandeis had six corner kick opportunities as compared to only two for CWRU.
When asked about her team's defensive performance in the first half, Head Coach Tiffany Crooks said, "Our team defending was actually pretty strong. We were able to do what we had planned to do and we had a few breakdowns that resulted in goals."
Crooks seemed optimistic after the tough match. She said, "I am confident we'll see much better performances both from individuals and our team collectively this coming weekend as we travel to Atlanta and Rochester."
The Spartans will play Friday at Emory University at 5 p.m., followed by a match against the University of Rochester on Sunday at 11 a.m.