Women's soccer hoping new talent brings improvement
On every team, there comes a point when the old guard gets replaced by a slew of new players. For the Case Western Reserve University women's soccer team, that point is the 2017 season.
Following a 6-8-4 campaign a year ago, nine players graduated, including leading goal scorer Amy Lindberg. However, the team is adding 10 first-year students, some of whom, according to Head Coach Tiffany Crooks, will be competing for playing time at the start of the season. In addition, graduate student Melanie Crucitt returns to the team after two seasons away and second-year defenseman and midfielder Anastasia Petropoulos transferred from the University of Massachusetts Lowell, a Division I program, where she played in 15 games.
Despite the loss of Lindberg, Crooks is not worried about a lack of scoring. "We have a number of really strong attacking players," she said.
Crooks listed second-year forward Kimberly Chen, third-year midfielder and forward Melanie Kukura, fourth-year defenseman Neha Cheemalavagu and fourth-year midfielder Elle Zadina as sources of offense for the Spartans. Cheemalavagu and Chen each scored three goals last season, while Chen, Kukura and Zadina all tallied a team-leading two assists.
Another loss for the team was at goalkeeper, as last year's primary tender of the nets, Sarah Newcomb, will not be playing this season. Second-year goalie Lauren Unterborn will be stepping into the role for the Spartans. She notched 10 saves last season in three games and contributed a scoreless half against Brandeis University. First-year goalie Lauren Metz will be backing up Unterborn, and Crooks said the rookie has "loads of talent." No matter who will be tending goal for the Spartans, if fans say, "Nice stop, Lauren," they will have complimented the right player.
Though many may cite the inexperience of new players as having a negative effect on the team, there is at least one positive that can come from it. With many new faces on the roster, players don't have set roles on the squad which allows Crooks to be more flexible with her lineups. Cheemalavagu, the team captain, sees the Spartans' biggest strength as their versatility.
She said, "I really think our team has many players that are comfortable in multiple positions which will allow us to adapt to whatever other teams show us."
To confirm Cheemalavagu's point, one third of the players listed on the roster are listed at multiple positions, with third-year student Emily Dickens listed at all three non-goalie positions.
Last season, the defense was the team's strength, conceding one goal or fewer in 12 of the 18 games. With two starters graduating, it may be harder for the team to perform as well. However, Cheemalavagu, an All-University Athletic Association (UAA) First Team selection last season, will be returning, as well as second-year defenseman and midfielder Mary Kate Ford. Crucitt and Petropoulos add experience on the back line as well.
Looking ahead to the Spartans' schedule, CWRU faces a tough task yet again. Playing in the UAA, one of the best conferences in the country, the team faces one of the hardest schedules in the country. The Spartans have won just one conference match over the last four seasons and are winless since 2014. Crooks identifies doing better in conference play as a major goal for the team. She said she wants, "[The team] to make a move forward in our UAA competition by winning a few games."
The Spartans start the season by traveling to Pittsburgh, Pennsylvania on Sept. 1 to take on Chatham College. Their first home match is the following day is at 6 p.m. on the recently renovated DiSanto Field against the University of Pittsburgh at Bradford. Expect to see plenty of new faces—and a few old ones—suiting up for the Spartans this fall.
About the Writer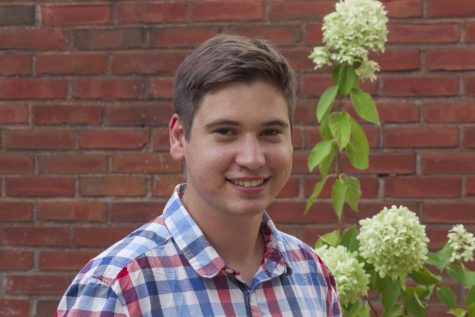 Eddie Kerekes, Executive Editor
Eddie Kerekes is in his fourth year studying chemical engineering while also pursuing a minor in German. He serves as the executive editor. Previous roles...