Women's tennis handed first losses in Tennessee
Hang on for a minute...we're trying to find some more stories you might like.
The women's tennis team was dealt their first losses of the spring season on the road this weekend as they faced off against Emory University and Sewanee University in Tennessee. Both teams came in ranked higher than Case Western Reserve University and the high level of skill and experience showed as the Spartans were unable to gain momentum versus these tough opponents.
The match versus Emory started strong in doubles play with each team forcing a long nine-point set against the highly ranked opponents on the No. 2 team. The teams were evenly matched in regards to skill, but Emory ended up winning the doubles portion 2-1 over the Spartans. Head coach Kirsten Gambrell knew it would be tough for the team to recover. "It's definitely not easy to lose two matches when we were right there. It's hard being so close, but it's really a good sign that we just need to finish better and stay in it."
With the frustrating losses early in the day, the ladies had difficulty in the singles round as they lost every match in straight sets, except for Surya Khadilkar who won her singles round in three sets as well as winning her doubles match with partner Sarah Berchuck. Khadilkar was pleased with her performance overall on the weekend. "I think it was a good experience to play schools that were ranked above us. The pressure was really high coming in which just made us want to win even more. We came in with the mindset that we'd have to play really hard," said Khadilkar. Berchuck had a similar feeling regarding the day's events. "Everyone came in wanting to work and have a good performance. Overall it was still a good weekend."
The ladies were looking to bounce back versus No. 15 Sewanee University, but the day followed a similar trend. The doubles play was one of the more disappointing showings of the season with only the team of Khadilkar/Berchuck coming away with a win while the two remaining teams lost with large point gaps of 8-1 and 8-5. "I don't think we were at our best," said Gambrell in regards to the doubles matches in day two.
However, the Spartans seemed to gain some motivation as they competed in the singles round. Berchuck won her match early in straight sets and the remaining ladies all forced their opponents to three sets trying to get a win in this critical road matchup. Unfortunately, out of the five three-set matches, only Lauren Rovner was able to squeak out a win, leaving the Spartans on the bottom side of the 6-3 score. Gambrell was still pleased with the level of play demonstrated by the team. "All the girls really gave 100 percent. Lots of the matches came after the first loss and it's really kind of incredible that we didn't win any more of them because we were right in there. Sometimes you give everything and you just don't win." Khadilkar is confident in the team's ability to keep getting better. "I think the weekend was a great stepping stone for us. Next time we'll be even more competitive when we face off against these schools or ones like them."
The ladies are looking to recover from the difficult weekend with a home match versus Allegheny College on March 1st. The team competes at the Cleveland Skating Club and is looking forward to the support of family and friends in the community. This will be the first opportunity for the team to compete at home this season and the ladies are looking to capitalize on their gained experience against this weaker opponent. "It'll be nice to be at home," said Berchuck. "We'll be going in with a positive attitude and try to win."
About the Writer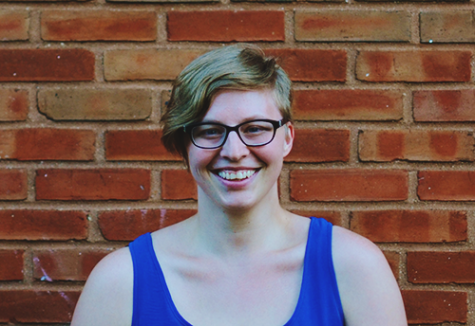 Katie Wieser, Executive Editor & Publisher
Katie Wieser is a fourth-year student working on her B.A. in Economics and is proud to serve as The Observer's Executive Editor this year. She has previously...